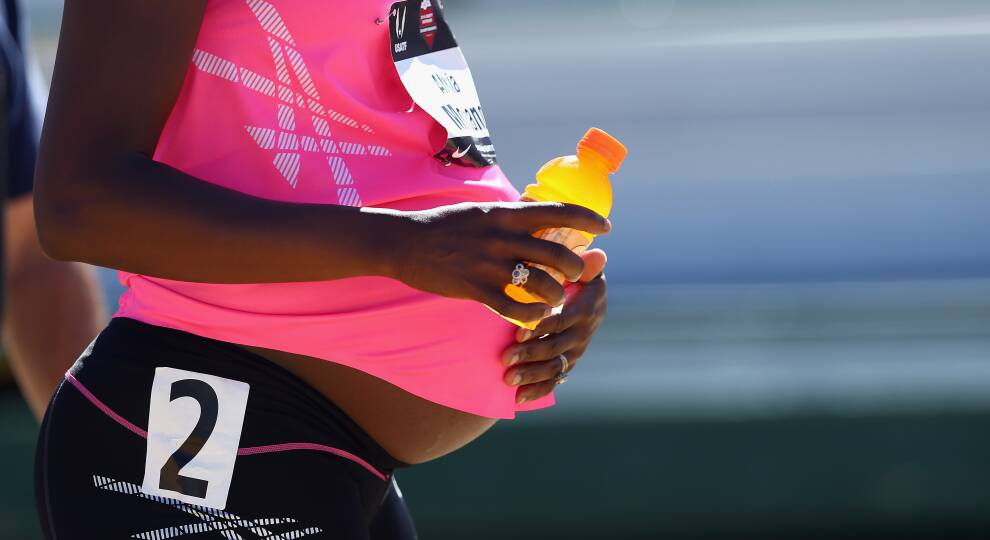 Pregnant, postpartum Boston Marathon runners can defer to another … – GBH News
Pregnant and postpartum athletes who qualified for the Boston Marathon will now be able to defer to future years under a new policy announced by the Boston Athletic Association Tuesday.
"In listening to our participants and stakeholders, the desire from mothers and expecting mothers to participate in our races — particularly the Boston Marathon — while also focusing on building a family was clear," Jack Fleming, president and CEO of the BAA, said in a press release Tuesday. "Women who are entered in a BAA race and want to expand their family will be able to do just that without giving up a chance to participate at a future BAA event."
Any athlete who is registered for a BAA event and is, or becomes, pregnant prior to the race day and opts not to compete as a result is eligible to receive a deferred entry into one of the next two marathons, the association wrote in a press release.
Related Stories
The move comes after the London and Berlin Marathons made similar announcements recently, and just days after a viral post from a British runner criticized the BAA for initially not allowing her to defer even though her due date is two days before Marathon Monday this April.
In an open letter dated Jan. 20, Fiona English, a London-based runner, described how thrilled she was to qualify for her first Boston Marathon after finishing the Paris Marathon last year.
But when she tried to contact the BAA to ask about a deferral and possible refund, she ran into complications.
View this post on Instagram
"I know, or knew, that pregnancy meant I was out of Boston," English told GBH News on Wednesday. "But the insurance claim that I had to submit meant that I had to describe myself as 'injured' or 'ill.' And I'm really sorry, but I'm not those things, I'm pregnant.
"The history that Boston has of changing the course of women's running is because women have stood up against the norm and against the rules as they currently stand," she added. "And so I contacted the BAA so that at least someone could hear that I didn't define myself as 'injured' or 'ill,' I define myself as pregnant. And I want to run, I just can't run this year."
She said she emailed the BAA twice and was met with what she described as "generic, cold" responses informing her of the rules. She then submitted an insurance claim saying she was ill, which she said was rejected within three hours.
A BAA spokesperson said that a registration insurance request was recently made by an athlete and mistakenly denied.
That's when she decided to publish her thoughts. English said she's heard from scores of women since then that have gone through a similar experience, something she never expected.
"Maybe not at Boston, but at Chicago or New York or even a race like Ironman," she said. "And so to feel like I was, in some ways, representative of other people's [stories], but also able to educate people on the barriers that were being placed, once again, in the way of women running, I'm really delighted that I did it."
English said the BAA reached out to her after she published her letter and apologized.
Athletes may submit a request for a deferral to the BAA up to 14 days before the race. BAA officials will then reach out and request confirmation of pregnancy from a medical professional.
"We at the BAA are always looking for ways to improve the participant experience starting at the point of registration, and have been collaborating to create this policy for many months," Susie Cleary, the BAA's Director of Athlete Services, said in the press release announcing the policy. "This new deferral accommodation has been implemented with the goal of supporting mother runners along their journey at all our events, from the 5K distance through the marathon."
Now, English is looking forward to running Boston next year — with her husband, Graeme, and their first child in the crowd. But she's not satisfied with just Boston changing its ways. English hopes that other major marathons that haven't done so yet will update their policies on pregnancy deferrals.
"We've seen the change exist in other major marathons. We've seen precedent be set," she said. "But it feels to me like Boston is a tumbling stone that will mean it's high time that the others followed suit."