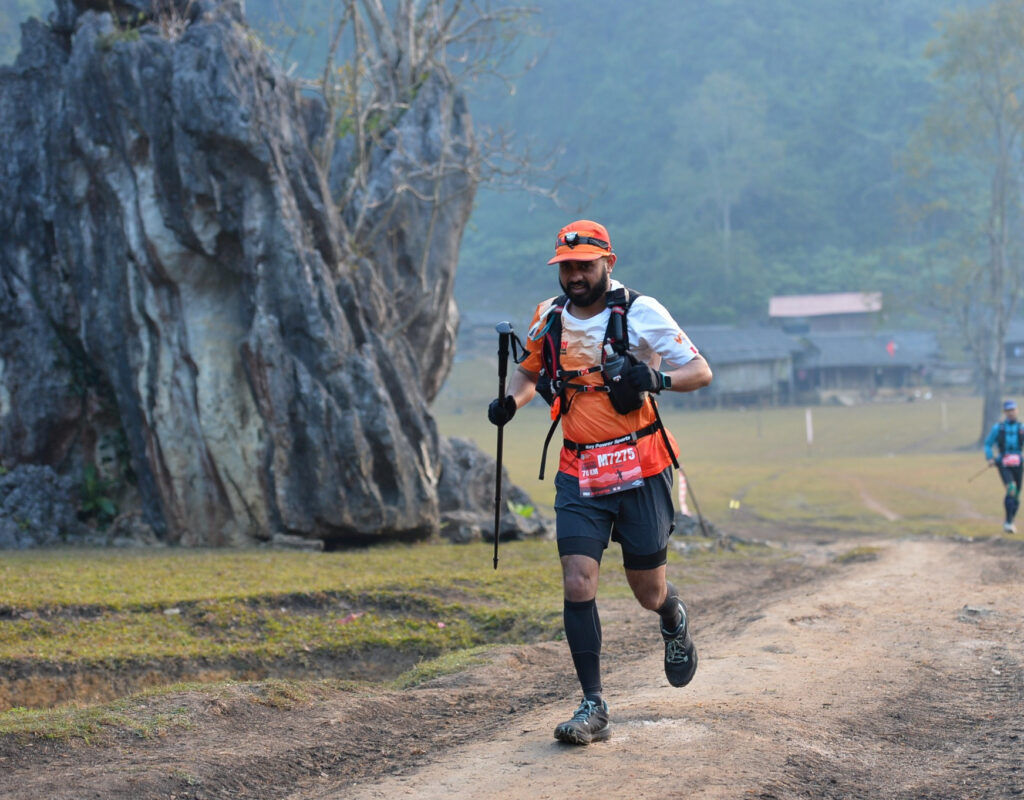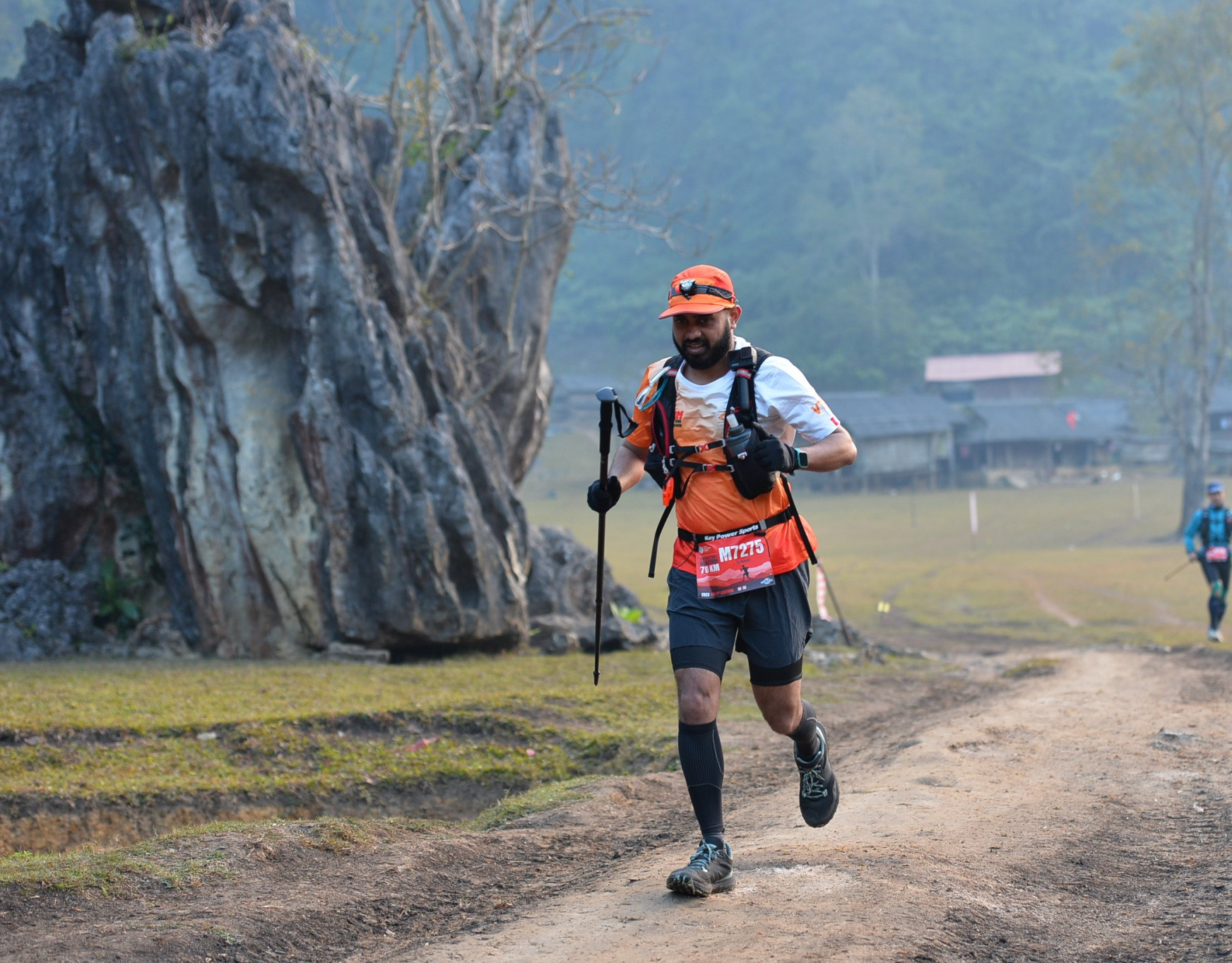 Unlocking ultra-trail of Vietnam – Dhaka Tribune
The route was through a series of mountains, uncountable, on and off the road.
Flat surfaces appeared at times but most of the tracts were hilly.
The beautiful nature called all the time, albeit there was no leisure to cherish.
One has to walk and run for 70 kilometers through this adventurous trail to touch the finishing line.
R A Eahsan and Imamur Rahman, both in their 30s, described an unforgettable journey after returning home as the only Bangladeshi finishers with participants from 35 countries taking part.
The two runners claimed that they are the first from Bangladesh to finish such race (70km+ ultra-trail) which is different from half and full marathon for the distance it covers and trail it offers.
The trail that was
It was an ultra-trail marathon event at Vietnam Trail Marathon held in Moc Chau, northwest region of Vietnam, some 200kms away from the capital Hanoi and 1,200 meters above sea level.
The cutout time was 20 hours but the duo took 17 hours and 35 minutes to complete the track.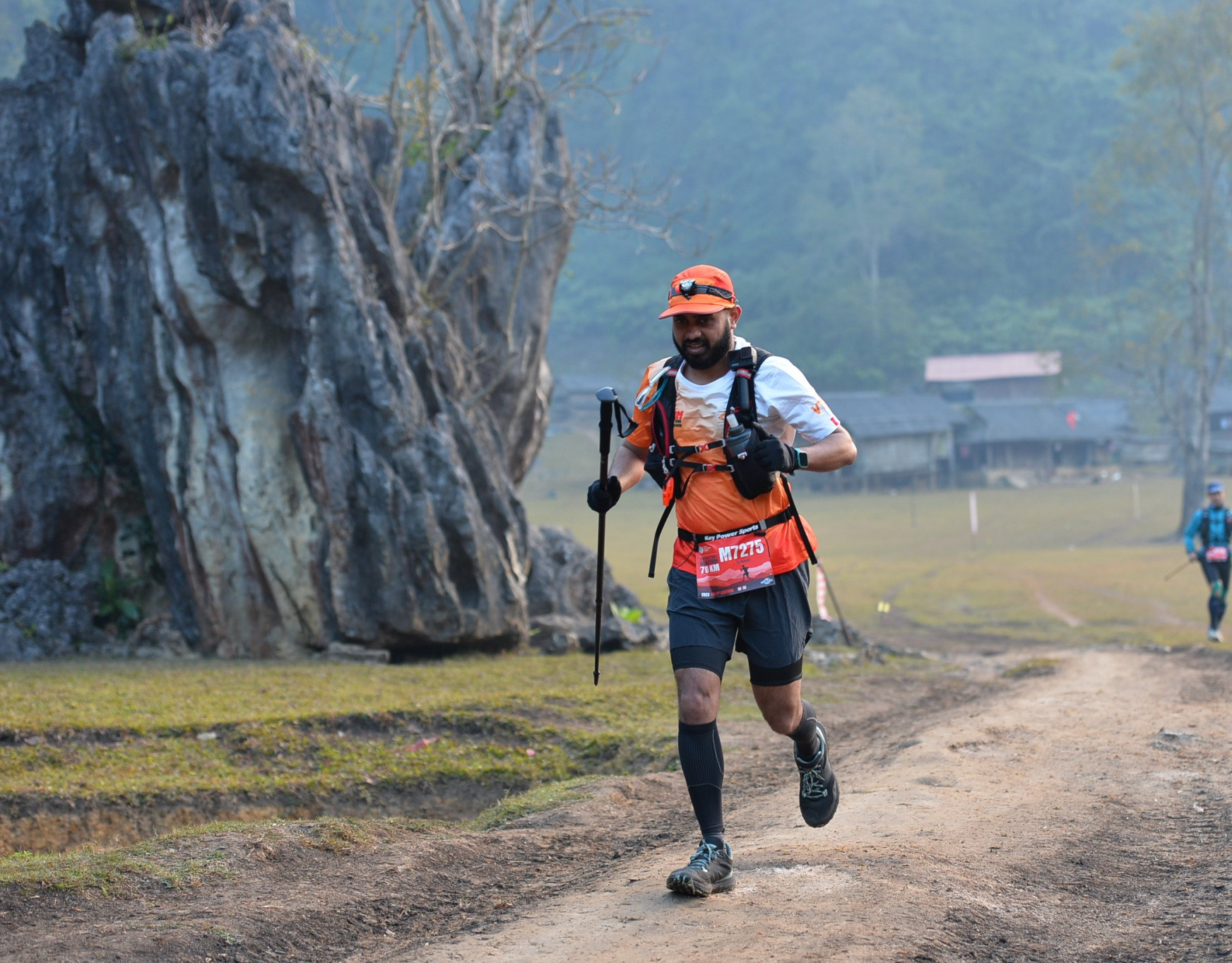 It was January 7 at 4am when they had started off with the temperature being nine degrees Celsius.
They had to find the marks at turning points and follow accordingly, no matter how difficult the path is, and it was something that they had never experienced before.
At one point, after crossing 52 kilometers, one of them thought he couldn't compete anymore and was considering giving up.
"I received an injury. It was muscle cramp. Then I thought I should quit. It was around 5:30pm in the evening. I got the mental support from Eahsan and representing Bangladesh was also in my mind which boosted me up to carry on," Imamur told Dhaka Tribune.
The joy of nature also amazed and inspired them.
"The nature was striking. Everything suddenly became green when the sun rose. The birds were singing. Mountains one after another. We climbed one, then another. There was also lake. If the views were not so beautiful it would have been tougher to finish," Imamur added.
The most difficult part began after the sun went off.
They had headlights but those didn't cover enough ground.
"It was deadly on the mountains during the night. We couldn't see what laid 10 meters ahead. We heard the foxes. There were wild dogs. We only had sticks to drive them away," Eahsan told Dhaka Tribune.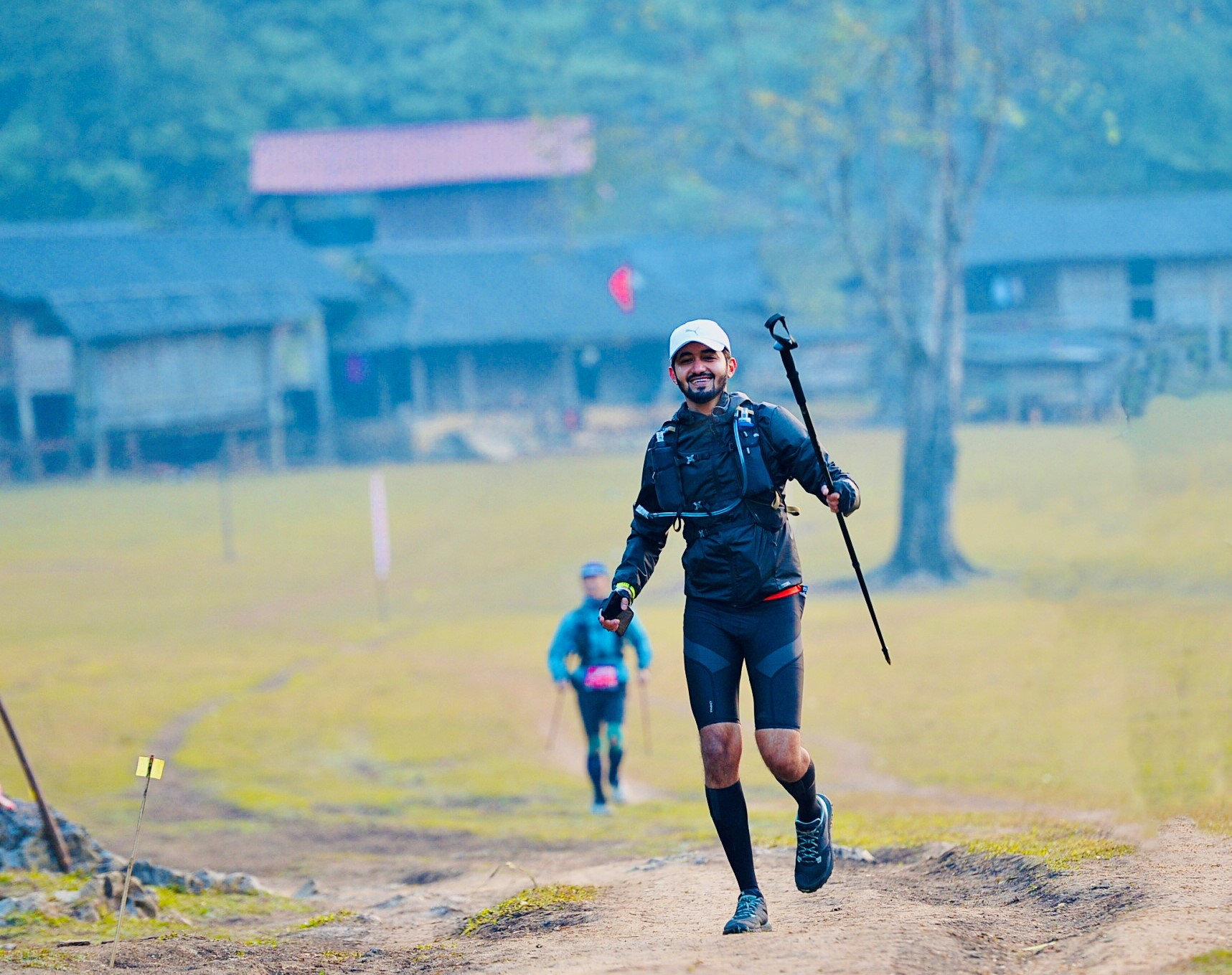 They had to sign in five checkpoints as well as hydration points where water, drink, food and medical support were available.
For the rest of the route, each carried a bag that had water bottles, drink, sport gel, blanket, torch, power bank and first aid.
They met local indigenous people on the way.
Few clapped and said something they couldn't understand.
They realized the language barrier soon after arriving in the city and thus faced communication gap. 
Getting their right meal was also a problem.
The whole journey was self-funded.
The passion, and the goal
Eahsan was one of the finishers during the "Dare to Stair" event after he completed a five-kilometer stair running on Chandranath Hill in Sitakunda, Chittagong in 2019.
He also participated in a trail-half marathon event titled JBG Kolkata Trail Run in Kolkata, India same year.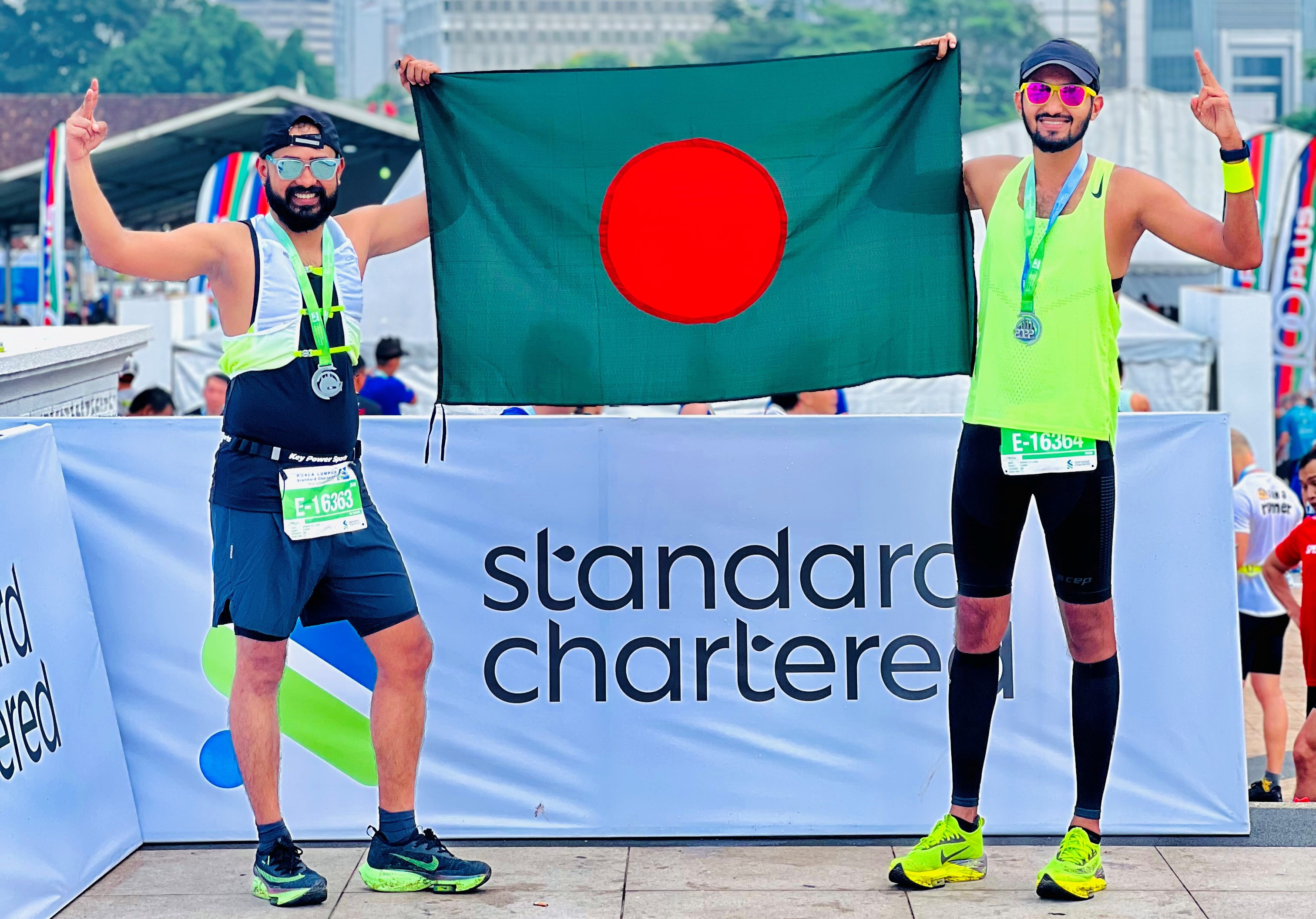 "We are mainly road racers. We participate in road marathon events. This is our passion. It becomes an addiction," said Eahsan.
Eahsan took part in around 45 races in the last six years at home and abroad while Imamur was a cyclist before taking on marathon seriously.
Imamur said, "I suddenly started running in 2013. I participated in more than 15 international events. I prefer practice than tournament."
Eahsan is a multimedia producer working for a private television channel while Imamur had a corporate job which he left and started business of his own.
Imamur has earned 14 international medals and Eahsan nine but this is not their goal.
Both echoed same sentiment, explaining, "Our target is to touch every place on earth through marathon.
"We have a message to share everywhere – healthy body gives you healthy mind. If you exercise for five kilometers or 30 minutes every day it will keep you fit whole life.
"It's through sports we can live in peace physically and mentally. We also want to work on education. We want to spread peace."