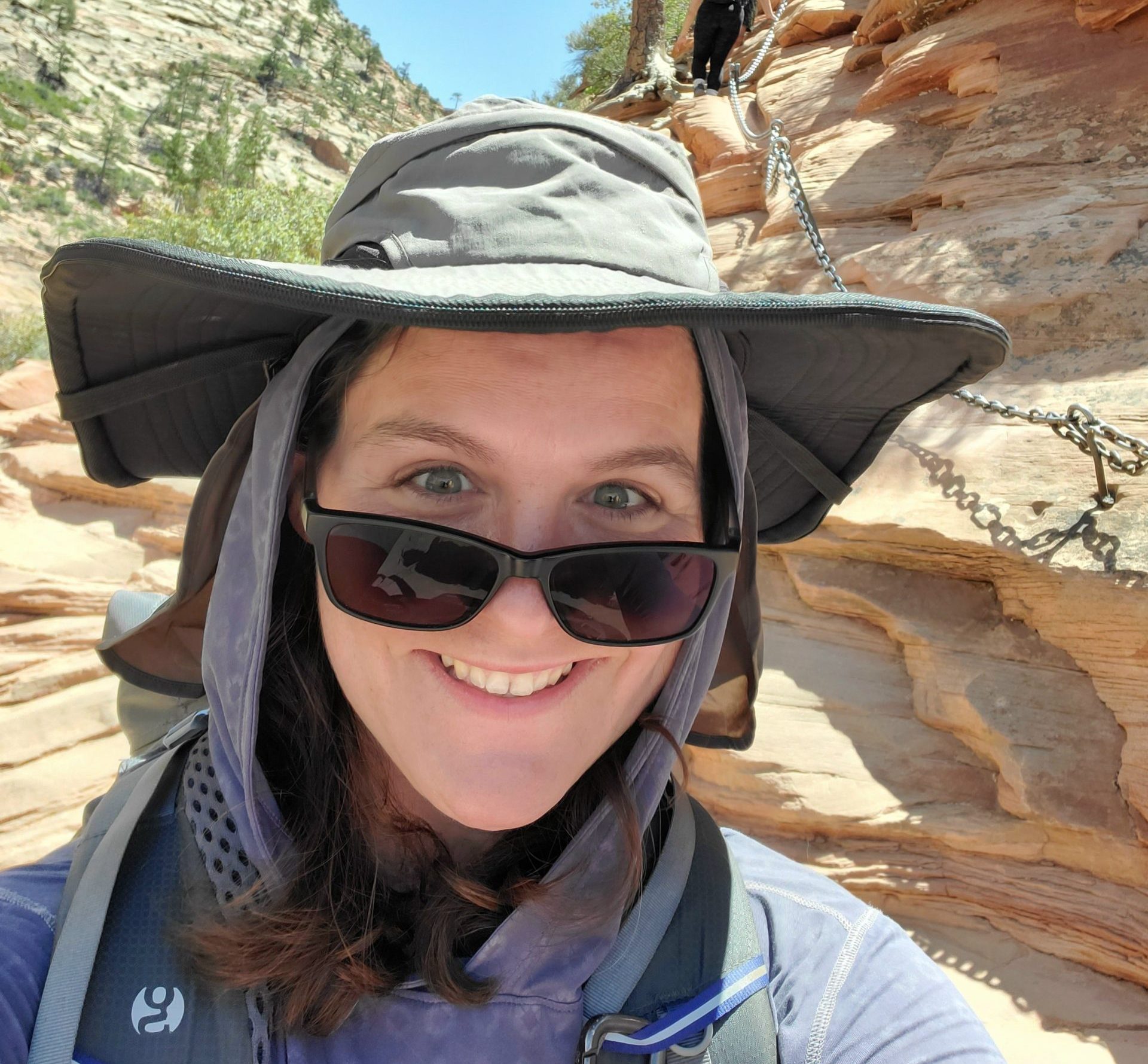 Why I'm Hiking the AT and Keeping It a Secret – The Trek
Hello! My name is Jamie and I'm stoked about my upcoming A.T. thru-hike. The thing is…almost nobody knows about it. Sure, I've told my parents and a few choice friends who actually care.
I've been thinking about this hike for months. It occupies almost every second of my being each day. The excitement bundled up in my psyche is going to burst at the floss-sewn seams!
Why am I hiking the AT?
I finally got enough time off to do a long trail and the United States has plenty of options. The triple crown trails interested me the most. I didn't want to mess with the permits of the PCT. The logistics of the CDT are a headache. The AT was the easiest to just "get up and go."
What am I worried about?
Research says it's the most physically challenging trail. I've been backpacking for several years and my body is susceptible to repeated wear and tear. Plantar fasciitis and I – we've tangoed. It didn't go well and I think he still has my number. ?
What am I envisioning for this hike?
I'm going to let this journey blossom into the sweat-soaked flower it's meant to be. I'm not going to start with the whole "No pain, no gain, no Maine" mantra. It may work for some, but that's not for me.
I'm out there to meet quirky hikers and hear their stories. I want to see faces in the trees that make me question my own sanity some days. I want to experience grossness that surpasses the "ick" I've seen in the crevices of my toe socks after 12 days in my mud-filled trail runners. (You know what I'm talking about and just admit that you secretly love it.)
So why keep it to myself?
In a nutshell:
I'm very grateful for this time off to do this thru-hike.
I know most people will never get an opportunity to do anything as cool as this.
and well…
Talking about it makes me feel self-conscious, entitled, and privileged.
Yes, there is something about not working for 6 whole months, especially when you're in your 30s like me, that spells privilege. We might be living in the dirt the whole time and fighting a big mental game on rough, rainy days (not exactly everyone's picture of a perfect vacation). But in the eyes of every other working citizen, we're living in luxury simply because we're not working for Uncle Sam. Frankly, I can't argue.
Won't my loved ones be happy for me?
Yes, I'm sure they will. But just like a new car, a job promotion, or an extra-large peanut butter milkshake, this thru-hike isn't something to be taken for granted. It's something I've wanted for years now. Rather than parade it downtown for the world to see, I'm happy to silently park it in the garage and smile, knowing it's there for me in the morning.
I don't think people care.
It's easy to lose empathy when embarking on a journey like this. Our excitement grows and we begin to think that others are just as excited as we are. But in reality, humans tend to be inward-focused creatures. We're going on a once-in-a-lifetime journey while everyone else is excited about the package arriving in the mail on Saturday or the movie they watched last night. These things seem minuscule to a thru-hiker. But if we practice empathy, we can see how a thru-hike can seem relatively meaningless to another person. It can look like a pointless long walk in the woods.
Closing Thoughts
I know the cat will be out of the bag once I publish this post. And that's okay. I'd like everyone to experience the joy (and pain) of a thru-hike. It's a soul-enriching journey, the benefits of which I don't yet know. I only imagine them, day and night, every second, as I countdown to March 7, 2023.
Affiliate Disclosure
This website contains affiliate links, which means The Trek may receive a percentage of any product or service you purchase using the links in the articles or advertisements. The buyer pays the same price as they would otherwise, and your purchase helps to support The Trek's ongoing goal to serve you quality backpacking advice and information. Thanks for your support!
To learn more, please visit the About This Site page.