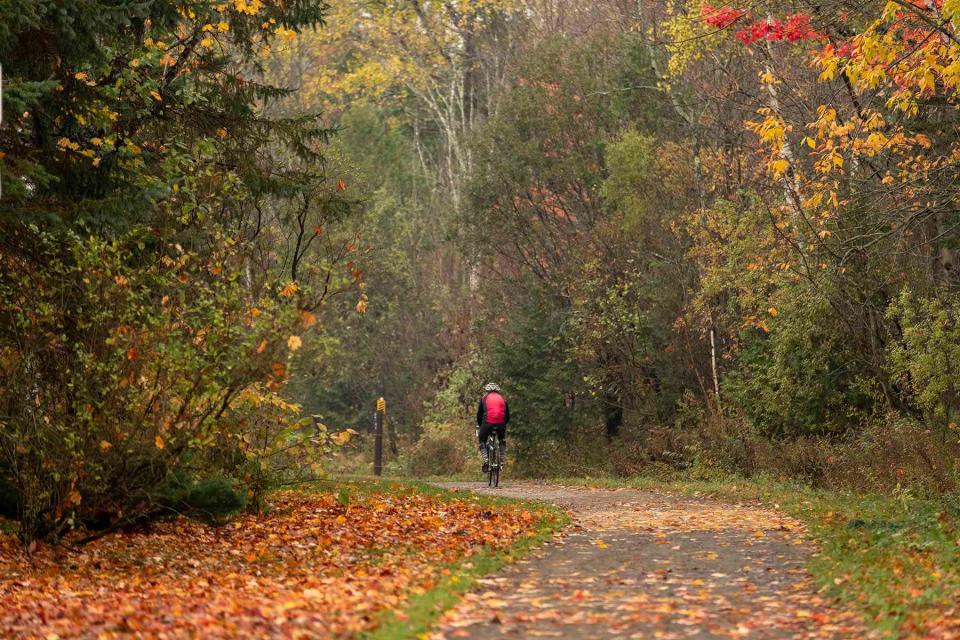 This Year-round Rail Trail in Vermont Will Connect 18 Small Towns Along 93 Gorgeous Miles – Yahoo Life
The trail, which is slated to be completed in the spring, will be the longest in New England.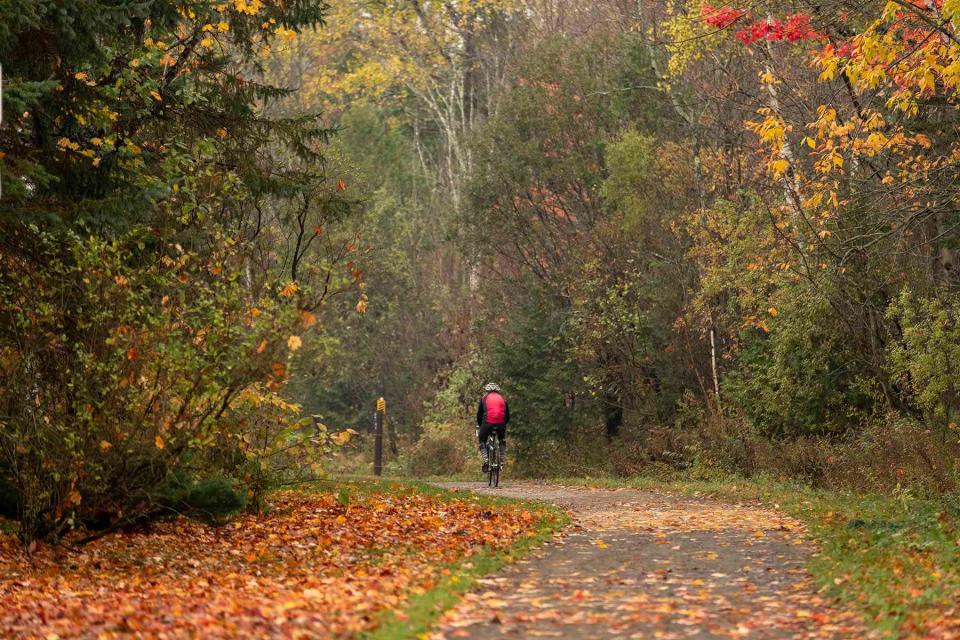 Across the country, a movement is taking place. It's a movement to turn abandoned railways into trails for bikers, hikers, and runners. The state of Vermont (which already has the spectacular, water-bound Island Line Rail Trail) is currently wrapping up its latest railway-turned-pedestrian-trail: the Lamoille Valley Rail Trail.
The new rail trail, which will be New England's longest, will run the near-width of Vermont — from St. Johnsbury in the east to Swanton in the west. It will be a continuous 93 miles when complete and is expected to be finished in the spring. That said, Vermonters are already enjoying the trail. Only one segment — from Hardwick to Wolcott — is still under construction, while the rest of the trail is open for public use.
"It runs through and near many vibrant communities, and it also goes through rural areas where trail users can have a true nature experience," said Jackie Cassino, the Vermont Agency of Transportation's rail trails program manager, in an email interview with Travel + Leisure.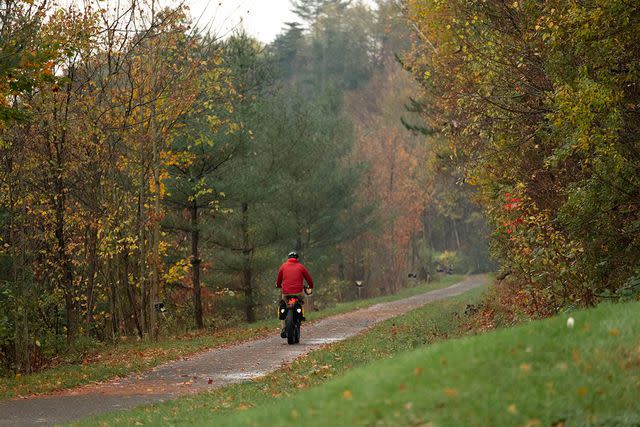 The trail connects 18 communities and intersects with several other state trails, including VAST snowmobile trail network, the Missisquoi Valley Rail Trail, and the 272-mile Long Trail that traverses the length of the state. Trail parking is available throughout the corridor making it easy to hop on and off the route with ease. Those looking to complete the route in one go, can plan out meals and overnights in communities along the way. 
Both one-day and multi-day travelers are treated to a series of activities and sites, including historic railroad buildings and the Fisher Covered Bridge, one of the last railroad covered bridges still in use today.
Cassino noted that travelers can "really unplug and get away from it all — and perhaps even experience being the only person/group on a particular section of the trail."
The Lamoille Valley Rail Trail will be open year-round and to all sorts of non-motorized traffic. After a big snowfall, you're just as likely to see cross-country skiers and snowshoers on the trail as you are to see winter runners and fat-tire bikers. Horseback riders, dog sledders, and snowmobilers — the exception to the non-motorized rule — can also utilize the trail, which is wheelchair-accessible with low grades and a 10-foot-wide firm, crushed stone surface with two-foot grass shoulders.
For more information, or to plan your route, click here.
For more Travel & Leisure news, make sure to sign up for our newsletter!
Read the original article on Travel & Leisure.