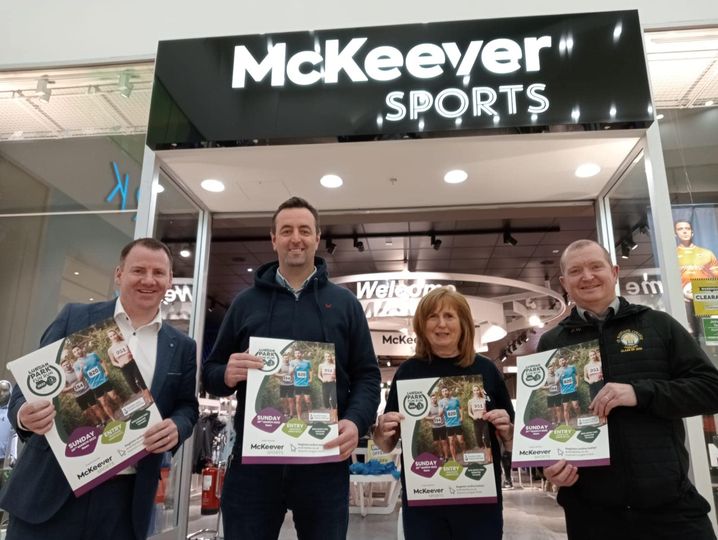 Organisers counting down to Lurgan Park Fun Run for Southern … – Armagh I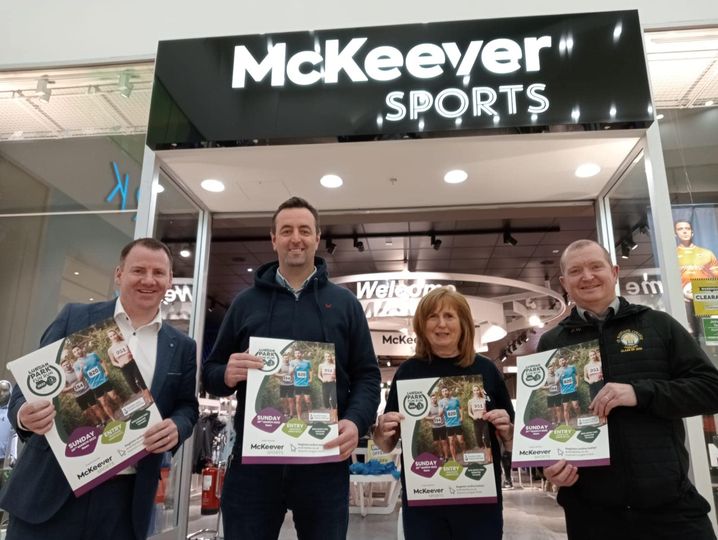 Lurgan Park Fun Run for Southern Area Hospice 2023 launched by Tony Mckeown, Organising Committee Member, Padraic McKeever, Owner of McKeever Sports, Deirdre Breen, Friends of Southern Area Hospice Fundraising Committee and David Wilson, Organising Committee Member at the McKeevers Sports, Rushmere Shopping Centre, Craigavon.
The annual Lurgan Park Fun Run for the Southern Area Hospice Services returns on Sunday, March 26, at 11am.
Runners and walkers can select a 5k or 10k distance.  The event, which was first established in 2014, has raised over £61,000.
David Wilson, a teacher in St Ronan's College and joint organiser said: "The Fun Run always gets great support from experienced runners, beginners and walkers. Local businesses and sports teams also take part. We are limited to 500 places this year, so would encourage those looking to take part to sign up.
"We are very happy to say that all costs and supplies are once again covered by sponsors and partners.  This means 100% runner donations goes to the hospice.
"This year's entry fee is £15 for adults and £7.50 for under 16s (plus online booking fee).  Each participant gets a running number, bespoke medal, McKeever Sports water bottle and treats.  Sponsor cards are also available.
Tony McKeown, Joint Organiser, commented: "We are grateful that McKeever Sports are supporting us once again.  They have been involved since 2014 and have shown great commitment.
"To put an event on like this it is very much a team effort.  We have been working with Deirdre Breen and Hospice Volunteers again and ABC Council staff to make sure the run is a success."
Padraic McKeever from McKeever Sports said "We are delighted to be continuing our sponsorship of  the Lurgan Park Fun Run. It is a pleasure to get involved in a great cause, and we look forward to the event every year.
"We have a specialist running section in our store at Rushmere Shopping Centre and many of our customers take part.
Southern Area Hospice provides their service across the entire Southern Health Board area, including Lurgan, Newry & Mourne, Craigavon, Banbridge, Portadown, Armagh and Dungannon.
With an annual fundraising target of over £3 million, SAHS need to raise over £250 every single hour to help people affected by terminal illness in Southern Board Area.
Event Partners also include Fitness Factory Lurgan, Aqua Twist Water and All-3 Studio in Newry.  Other sponsors will be announced in the coming weeks.
To register for the Lurgan Park fun run, please visit eventbrite.co.uk and search Lurgan Park.
For any further information or enquire about sponsorship, please contact via our Facebook page or phone Tony McKeown on 07493192918.