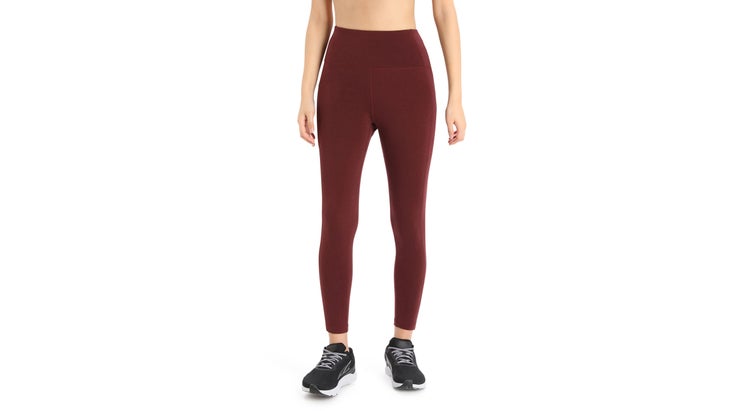 Here's the Running Gear That Keeps Me Comfortable in Colorado … – Outside
Personally, I need a high dose of nature in every season, maybe even more during the short days of winter. I don't despise the treadmill—it's a great workout tool. I despise the notion that you can't run outside on trails in cold, windy, snowy, downright nasty weather. So I head out, regardless of the forecast.
Enjoying my Boulder, Colorado, trails in the cold months often means exploring winter wonderlands: snow-capped pine trees and open fields painted white where my dog and I can bound about, laughing in the face of adverse temperatures. It's good for the soul. And when it's not holiday-card perfect outside, it's still worth kitting up and heading to the dirt. Gutting out a run under gray skies, amidst a dreary drizzle or headwind, can make me feel alive and strong enough to do anything.
Free Gear Upcycling
When it's time to upgrade your gear, don't let the old stuff go to waste–donate it for a good cause and divert it from the landfill. Outside's partner, Gear Fix, will repair and resell your stuff for free! Just box up your retired items, print a free shipping label, and send them off. We'll donate 100 percent of the proceeds to The Outdoorist Oath.
Plus, there's no bad weather, only bad gear, right? No bad gear, here. As the weather turned colder last fall, I gathered dozens of high-performance products from a range of companies that focus their running goods on trail runners. That's not to say that roadies can't wear any of these items and benefit from their features, but some of their design elements are best appreciated when going off-road. Stretchy fabrics lend themselves particularly well to the ups and downs of trail running, durable materials fend off snags on rocks and branches, and versatility—like a stashable shell or 2-N-1 gloves—serve the trail's stop-and-start patterns and variable conditions. Plus, all these items have muted colors, styled more for outdoor sports culture than the often flashy road running vibe.
For winter trail running, long tights and/or pants are essential, and having both gives you three options: just tights, just pants, or pants over tights, depending on weather and conditions. On top, a wicking baselayer is key, as is a warmer, insulating layer, and an outer layer that protects from wet and cold weather. Note the multiple mentions of the word "layer." With the variability of trail running in particular—into the woods, up on a ridge, out into a sun-exposed meadow—being able to shed or don layers mid-run makes for a comfortable outing overall.
After running in all of the products on a variety of terrains and weather conditions, here are the pieces that rose to the top and will get me through this winter.
Icebreaker Merino Fastray High Rise Tights ($120)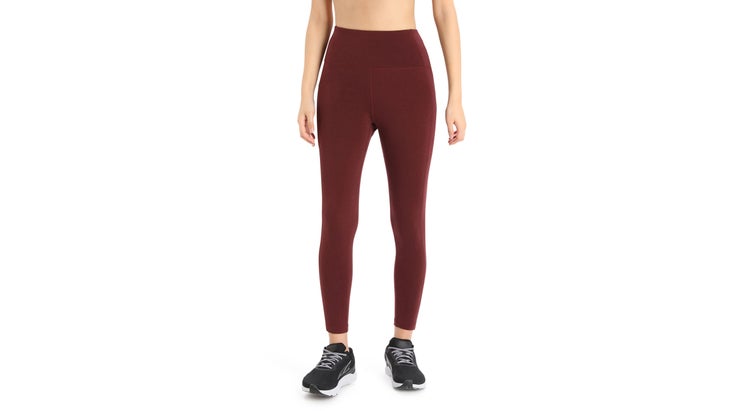 Sometimes it takes a cozy pair of pants to get out the door, and these 97% Merino wool, 3% Lycra tights do the job. I love how I can wear them all day, for running errands or working, and for busting out a run, lifting weights or doing yoga at any moment. They keep me warm on their own in temps down to 20 degrees—colder than that and the breathability begs for an outer layer. They're slim enough to slide underneath a shell like the Craft Pro Hydro Pants (below) for extra protection from the cold.
Craft Women's Pro Hydro Pants ($140)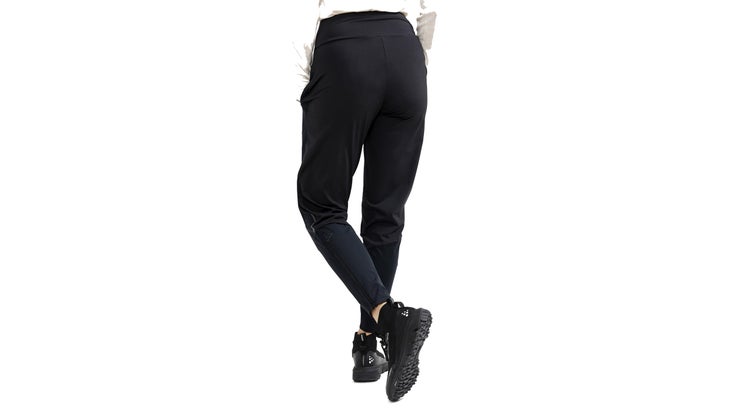 In rotten (aka: fun!) weather, these pants with their windproof and waterproof front side and elastic jersey backside shield the elements while also offering breathability. And when it's single digits or colder, I layer the Icebreaker tights underneath these thin but protective pants for no-excuses outings. I love the flat, wide waistband, the loose-in-the-right-places fit, and the monochromatic styling. Plus, the Pro Hydro Pants, like the Rab jacket (below), stretch to allow full mobility over steep rock scrambles. Zippered side pockets make them look like casual pants, while stealth zippers at the leg openings add to their prowess as a layer.
Smartwool Women's Classic Thermal Merino Base Layer Crew ($110)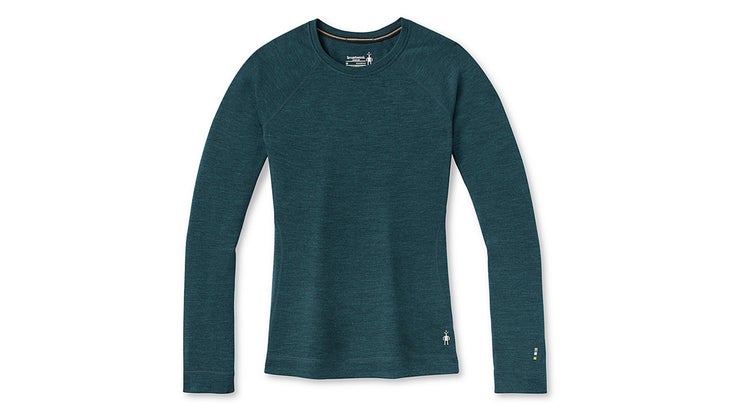 Part of the beauty of winter running apparel is that, if you shop wisely, your running clothes can do double-, triple-, or quadruple duty. This good-looking, versatile top works great on its own in temps up to 35˚-40˚ or so (depending on how hot/cold you run). It breathes and insulates well with temperature-regulating, 100% Merino wool. In colder conditions, it feels great under a jacket or a second shirt (like the  Stio hoodie below), as it's soft against the skin and does that great breathable-wool thing. I've also worn it as a snowboarding base layer, as a thin sweatshirt-like casual layer, and over a tank on runs that started cold and ended warm.
Stio Women's Freemont Stretch Fleece Hoodie ($169)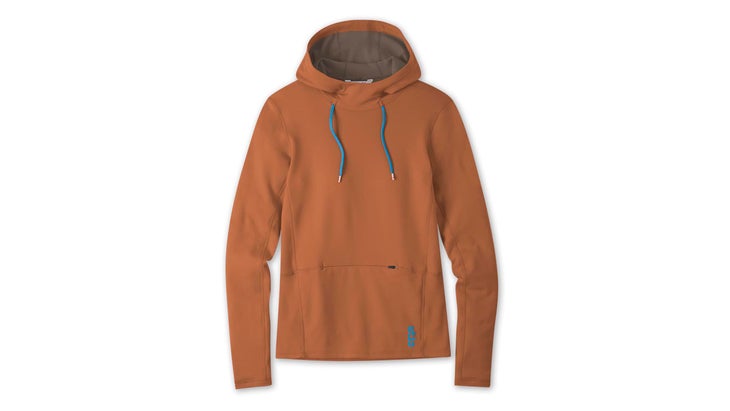 Part shirt, part midlayer, part casual-wear hoodie, this versatile stretch nylon blend piece comes in handy on multiple occasions. On a snowy run that started off at 20 degrees I wore it over the Smatwool base layer, then tied it around my waist when the temps increased. On a blustery run in the 30-degree range, I wore it over a thin synthetic baselayer and pulled the hood snug around my head to block the wind. The zippered pocket comfortably carries light items (like a car key or a poop bag for my dog), and the styling, paired with sweats or jeans, lends itself to lounging when not on a run. The brushed interior feels soft directly against the skin, allowing this piece to be worn on its own, to boot.
Rab Women's Kinetic Ultra Waterproof Jacket ($200)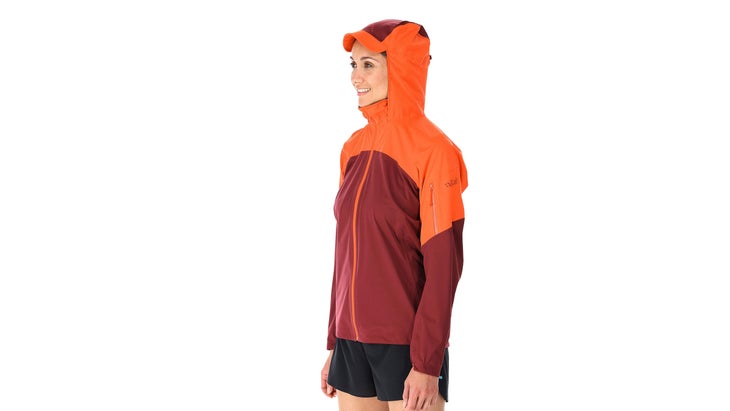 A waterproof, breathable outer shell is invaluable for winter running adventures. This one from Rab meets all the requirements and also has a few well-thought-out details that make me love it. The four-way stretch material—a three-layer recycled polyester stretch knit with a polyurethane membrane—moves with me (why can't all jackets be stretchy?), and the adjustable hood with a small visor protects from gnarly wind gusts and squalls. A cinch cord at the waist keeps cold air from infiltrating from the bottom, while a single snap closure and tab at chest-level allows unzipping and ventilating without the jacket flopping. At 9 ounces, I can stash the jacket in a pack without noticing the weight.
Ultimate Direction Ultra Flip Gloves ($40)
I love the instant and simple coziness of a straight-up mitten (like the Rab Xenon Mitt), but having a pair of dexterous, breathable gloves and weatherproof mitts all in one is highly functional for the variable needs of trail running. Nylon/polyurethane fleece gloves with finger and thumb pads allow touchscreen capability for mid-run pics, checking navigation, or answering the phone, and the material also provides warmth in cool to cold temps while venting excess heat and moisture. When the wind or cold kicks into high gear, the Cordura shell material stored away in the cuff pulls over the gloves for extra warmth. And while most 2-in-1 mitts only pull over four fingers, the shell on the Ultra Flip Gloves covers the thumb, too.
Smartwool Thermal Merino Reversible Pattern Cuff Beanie ($30)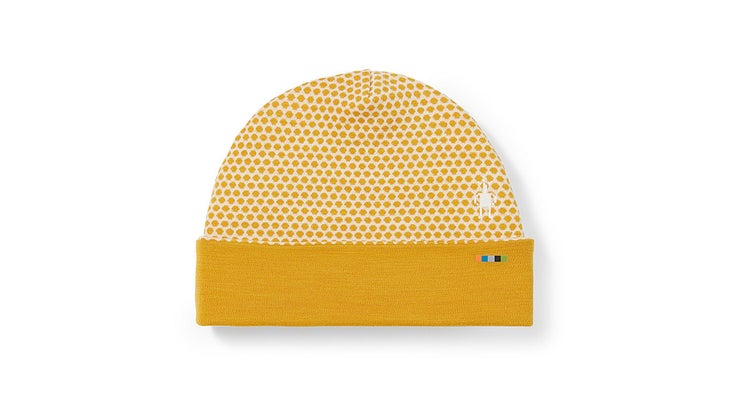 For runs in rain or falling snow, I rely on the brim of a trucker hat like the Black Diamond Hideaway Trucker ($35) under the hood of a jacket to keep my eyes clear. But for the majority of winter trail runs, I seek the lightweight, breathable warmth of a good beanie, like this soft, 100% merino pick. I can pull the cuff down low around my ears when I need the warmth, or fold it up when seeking ventilation. And when I don't need it at all—if temps, or I, get too hot mid-run—I can easily stash it in my pack, the waistband of my pants, or even a (large) pocket. I also love that it's reversible and that the styling doesn't scream, "I'm a running hat!"