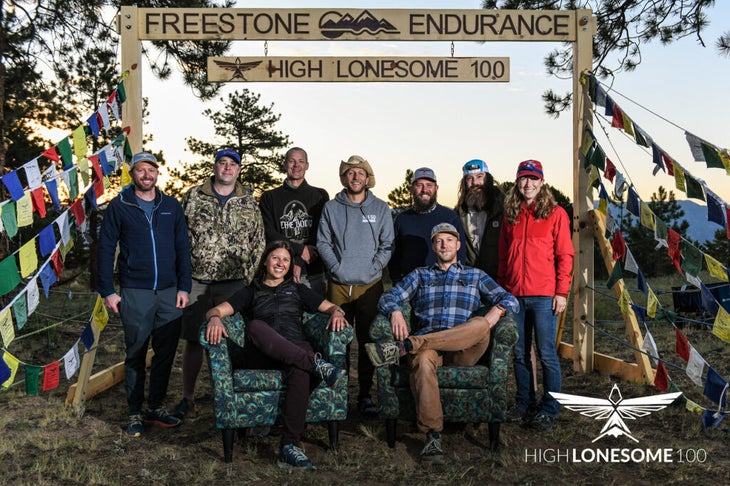 Can Grassroots Events Push Big Races to Be Better? – Trail Runner Magazine
The organizers of the High Lonesome 100 trail race in Colorado weren't expecting to see such a response to their Ultra-Trail du Mont-Blanc (UTMB) policies in the first week of 2023. 
After numerous responses to one of the race's social media posts, plus additional commentary  from a few trail running personalities, a polarizing conversation has emerged about the policy that states: 
"Due to UTMB's partnership with Ironman, we no longer feel that their company or races reflect the values of this sport. Additionally, they consistently fail to take action on key needs in the sport, namely around gender equity, pregnancy deferrals, and transgender/non-binary entries. For a race with millions of dollars and a platform at the top of our sport, they continually demonstrate that their priorities are out of touch with the sport. As such, we will not recognize any UTMB finishes as qualifiers and encourage runners to seek out races that prioritize the community, sport, and environment instead of those whose sole objective is maximizing revenue."
The heightened response strikes at the heart of the sport, at a time when trail running is evolving rapidly into a more modern and professional sport, while trying to hold onto its more grassroots origins. Whatever side of the debate you're on, the controversy around the policy shouldn't be totally surprising.
RELATED: Is The High Lonesome 100 The Future of Ultrarunning Equity?
Since the Ironman Group partnered with the UTMB Group in May 2021 and began investing in races to develop the UTMB World Series, it has pushed for growth previously unseen in trail running. In addition to starting new races from scratch, they have also purchased major races all over the globe—in total, it's become a series of 33 races with notable names like the Speedgoat 50K, Tarawera 100K, Desert Rats, Canyons Endurance Runs, and Grindstone. They've created the UTMB World Series, which runners, including elites, must participate in so they earn qualifying "stones" to enter the lottery for access to the championship races in Chamonix, France. 
Even if it's part of the modernization of trail running, the system—grafted from the triathlon world—is foreign to trail running. Never before on this scale has there been a select grouping of races specifically geared toward qualification for a single event. 
Some see it as a natural growth of the sport that will bring additional exposure, organizational structure, sponsorship funding, and professionalism to the sport — while allowing professional runners to earn a living in the sport. Others view it as a money grab that hurts grassroots races and prioritizes money over lifting up the rest of the sport.
The debate over UTMB's growth will continue as trail running evolves. While both events haven't released official statements after the discussion went viral, they both have thoughts on this and the sport as a whole. 
Trail Runner was curious about why this decision was made and what's behind the move by the race, even after nearly two years of it being in place. We called Caleb Efta, the 32-year-old co-owner, founder, and race director for the High Lonesome 100, to learn more about this decision and why they felt it was necessary for their event.
RELATED: The Hardrock 100 Wants More Women On The Startline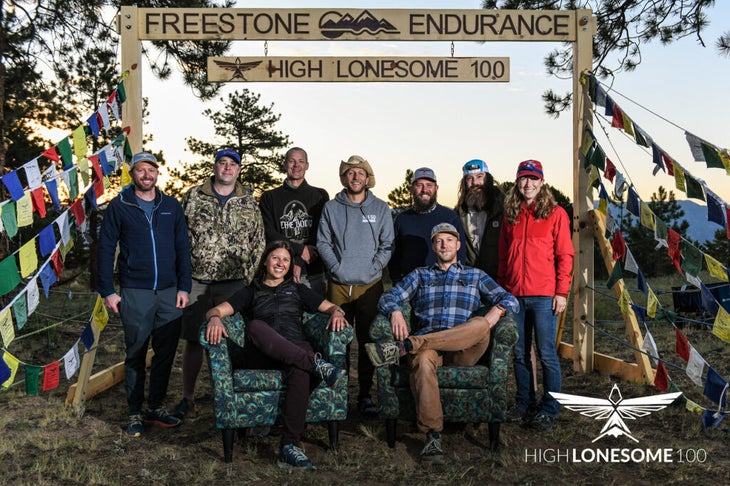 Why Break Ties with UTMB?
High Lonesome, created in 2017, has been progressive when it comes to event policies. For their 2020 race, they created a 50-50 gender equity policy to ensure there was equal representation of men and women at their events, something that has long been an issue in the sport, particularly at longer events.
But even before UTMB merged with Ironman, High Lonesome already opted out of being a UTMB qualifier. This was in 2019, when UTMB required races to pay to be a qualifier for their event. That pay-to-play process has since been discontinued. 
When the merger went through in 2021, High Lonesome staff had already been discussing how to handle UTMB's sudden expansion.
"It was a brief conversation because it was pretty obvious that (UTMB) acquiring grassroots races wasn't something we wanted to see," says High Lonesome co-founder and race director Caleb Efta, who has dozens of ultra finishes to his credit since 2010. "We wanted to make sure we were pointing people in the direction that was consistent with our values. So, we just said, 'Hey, we're not going to point people toward UTMB so long as they have this business model that could potentially damage the scene that we really value.'"
Additionally, Efta felt that, if UTMB is going to position itself as one of the sport's biggest events, it should use its platform and "be an example," to promote positive changes in the sport like environmental advocacy and implementation of inclusive non-binary policies. (Currently, UTMB does not have policies in place for non-binary runners, meaning, athletes must compete under a gender category that they do not identify with.)
RELATED: The Pro Trail Runners Association: Trail Running's First Union
"If this was a race company that had done everything the same as UTMB, but was on the cutting edge of a lot of really important value topics in the sport right now—whether that's environmental, equity—it'd be different," he said. "We'd see them acquiring these races, which still has some issues of threatening grassroots races, but it would also be sort of counterbalanced by the fact that they were using their platform to achieve broader good. That's not the case here."
High Lonesome still felt it needed to stick to its values, as the UTMB policy was created in May 2021 and implemented for the 2023 race qualification process. 
RELATED: Big Changes and More Qualifying Races Announced for UTMB 2023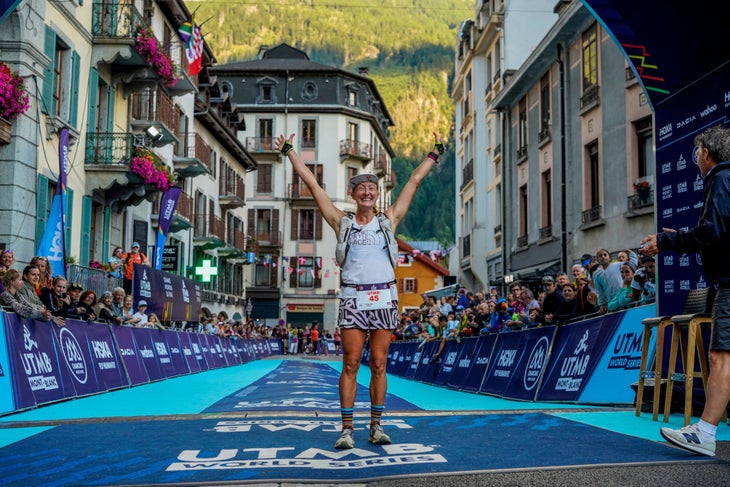 The Response
Since the mass public became aware of the policy, reactions have been mixed. For example, iRunFar's Andy Jones-Wilkins penned it as "dividing the running community into 'UTMB runners' and 'non-UTMB runners.'" Several elite and amateur runners have taken to social media to ask questions about the policy, like Amelia Boone and Jason Koop. 
Efta understands both sides; he sees how people could view it as divisive. He says his intention is not to pit one race against another. Rather, his team believes that their values don't align with those of UTMB, nothing more. 
"No one is saying that if you've run at UTMB or at a UTMB race that you aren't welcome here," Efta said. "That's not the case at all. You're welcome here. Even if you don't agree with anything we stand for—if you don't agree with our gender policies, if you don't agree with our trans and non-binary policies—you're welcome at our race. We expect you to behave respectfully to your peers, but come and run."
RELATED: More Prize Money Is Flowing Into Trail Running. What Does That Mean for the Sport?
Efta said he's received a fair amount of comments. Responses have also been mixed from race directors and professional athletes. However, most comments, he said, have been positive.
Some race directors and organizers, like Luke Nelson, race director for Scout Mountain Ultra in Idaho, reached out to Efta to inquire about implementing similar policies for their events.
"I was excited that someone with bandwidth was getting the attention and discussion to make change," Nelson told Trail Runner. "As (UTMB) moves their empire into the U.S., we need to have a reckoning as a community about what we value. This is a great doorway into those conversations."
RELATED: What's Next In UTMB's Evolution
Nelson said his race was formerly a qualifier for UTMB because a few athletes requested it. However, even though the pay requirement for races to UTMB is now gone, he plans to announce a similar policy to High Lonesome's as soon as this week.
"I had to pay, as a small event in Idaho, to be a qualifier for a multi-million dollar company," Nelson said. "Why is the wealthiest race requiring a small event to pay? It felt like they were taking advantage of the community that has supported them to get to where they are."
"Why is the wealthiest race requiring a small event to pay? It felt like they were taking advantage of the community that has supported them to get to where they are."
Overall, Nelson said he's most concerned about the lack of inclusive policy-making and thinking that many races are trying to implement. Whether that's volunteer hours, environmental contributions, or other race requirements, Nelson believes "races are a great pedestal to talk about what's valued in the sport."
"For environmental, social equity, policies around non-binary folks, [UTMB is] not keeping up with the change that we all need to be working on," Nelson said. "Because they are so large and can be seen as a pinnacle of the sport, I see them as a bad example. I don't support what they're doing."
RELATED: Experts weigh in on how we can reduce the environmental impact of trail races.
Pro runner Corrine Malcolm, who also does commentary at UTMB, said she wasn't totally surprised by the policy. 
"It's interesting to see anyone of any size, stature, or influence at least be vocal about something that they don't think is right or fair," Malcolm said. "You don't see other race organizations not allowing Hardrock or Western States (who also draw criticism for their lotteries) as a qualifier, but I think UTMB has to take things up a notch as a leading force in the power moves of the sport. There has to be transparency."
That lack of transparency, she believes, is where the race falls short the most. 
"UTMB could really affect real change," Malcolm said. "They seem to find themselves on the backfoot a lot. They consistently make mistakes and then there's a public outcry and UTMB has to backtrack and say, 'We didn't mean for it to sound that way.' It feels like they're missing some key elements to keep themselves out of hot water. I don't think anything they do is incredibly controversial, but there's not a ton of transparency."
RELATED: With entry changes on the horizon, this year's UTMB might be the most competitive ever. Here's why.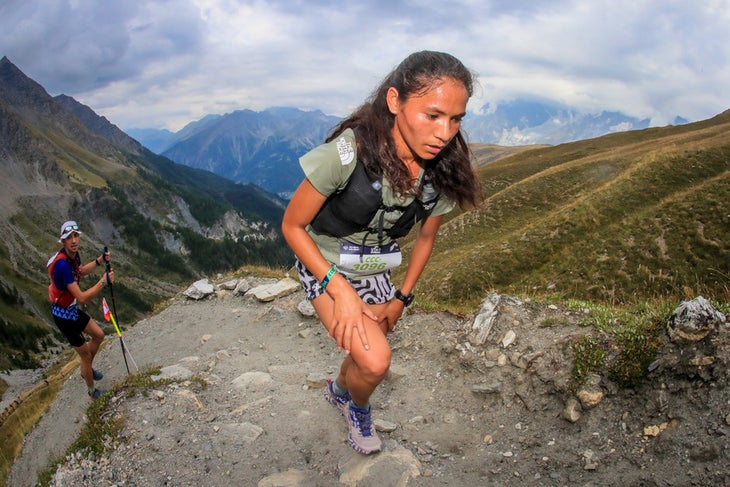 Growing Pains Bring Change
While UTMB is under a microscope with the eyes of the world on it more than other events, it is often a "lightning rod," as longtime Trail Runner contributor and author of a soon-to-be-published book about UTMB Doug Mayer, puts it.
Mayer highlights examples from 2013 and 2014 when UTMB champion Rory Bosio brought up concerns about the different men's and women's podium heights (women's were previously shorter than men's), outcries in 2018 that led to creating the pregnancy deferral policy, and "not moving as quickly as people would like" with certain things.
"I think we should all be pushing every race in the direction of diversity, inclusion, and empowerment, and I think UTMB has a special responsibility in that regard because they are a marquee event in the world," Mayer said. "I think they owe it to take special care of what they're trying to produce there because they are in this position in the sport."
Additionally, he said that it's important that a discussion be made around UTMB and its role in the sport. "Trail running is a work in progress," Mayer said. "I say that as a co-race director for a small race in New Hampshire. It's true for UTMB as well. It's a reflection of the people involved in it, and each race director brings their own vision to it. Every race director decides where they're going to stand. My only hope is that, as races and policies continue to emerge and change, they reach out and have direct conversations to really understand where others stand on issues. After that, we're entitled to disagree."
High Lonesome 100's Efta appreciates Luke Nelson and other race director support, but he adds that this policy is not a lifetime ban, nor is it a declaration for other races to follow suit. 
"Every race doesn't need to copy us," he said. "Every race has the capacity to do some good, and we'd like to see those races taking advantage of those opportunities to make the sport better. And that should be diverse. It should look different for every race because every race has a unique community and a unique cause they can rally around. We want to see, and we think it's important, that racing is more than a business model."
"Every race has the capacity to do some good, and we'd like to see those races taking advantage of those opportunities to make the sport better. And that should be diverse. It should look different for every race because every race has a unique community and a unique cause they can rally around. We want to see, and we think it's important, that racing is more than a business model."
RELATED: UTMB-bound Athlete Zachary Friedley is Opening the Trails to Adaptive Athletes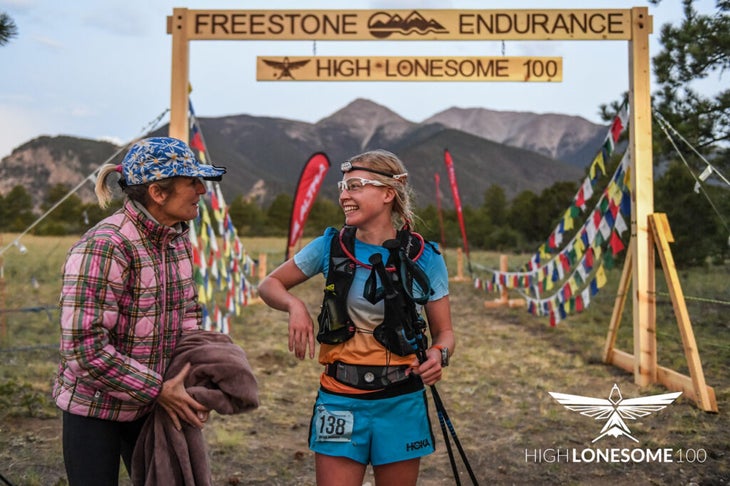 UTMB Response
UTMB co-founder Michel Poletti said he was surprised when he discovered High Lonesome's policy earlier this month. He had heard criticisms before about UTMB, but he thought the policy came from misunderstandings about the event.
"To be honest, I don't know the High Lonesome team, and I think it could've been better to call us and to ask to get better knowledge of what we do and what we have not done yet," Poletti said. "It seems hard to have such a strong judgment without really knowing what we do. I'm not saying we are doing well at all these points. We could've made some errors and mistakes, but it seems more of a dispute with Ironman than with UTMB. That's my feeling."
Yet, Poletti admitted that while UTMB is working on policies, they have not published any yet regarding gender equity, which includes inclusive policies for trans and nonbinary runners. The reason for these delays varied. For gender equity, Poletti cited the difficulty of creating a policy that "fits the global perspective" and "not being comfortable with positive discrimination," which means a policy that favors a specific gender regarded as disadvantaged. 
Many races, like High Lonesome, take an alternative approach centered on equity, rather than equality. Equitable approaches recognize that not everyone has the same opportunities, and some people face additionally adverse circumstances when trying to achieve the same outcomes. Many would assert that a global perspective must include the voices, input, and experiences of transgender and nonbinary runners. 
RELATED: Running and Fairness For Trans Athletes
While prominent races in the U.S. like Western States have implemented and even updated policies for transgender athlete inclusion, UTMB has been slow to adopt and announce an official policy. While there has been some progress with marquee events, there's still more progress that needs to be made. 
For nonbinary policies, Poletti said discussions are ongoing. "To be honest, I just learned what nonbinary was last year," he said. However nonbinary athletes are not new, and many events have advocated for their inclusion for years. Transgender and nonbinary athletes have been leading the way in creating spaces and policies that enhance inclusion in the sport. "Maybe I'm too old to be aware of all of this, but we also need a direction for our nonbinary and transgender policies for the UTMB World Series. Caleb is right that we have not published anything on these policies yet. All of these things will be done this year."
RELATED: An Open Letter to the Trail and Ultra Community From Non-Binary Athletes
Poletti also addressed the issues around accessibility for pro and amateur athletes, via the new qualification process. He mentioned that 2023 is the first year the process will be fully in place, so they will review on an ongoing basis. The process for non-elites is likely to remain the same for years to come.
As for elites, UTMB plans to provide more clarity on the process and "is more open to adjusting the system after a year of trying it out and then fine-tuning that system." Poletti said more announcements beyond these policies and greater transparency are goals for the organization as it continues to expand around the globe. This also possibly involves expanding its world series race portfolio by adding or purchasing events.
"UTMB will have 34 events in 2023," Poletti said. "Our purpose as UTMB is to promote and develop a worldwide series but there is room for everyone else in the trail running community as well to operate, and we all need to respect each other. It's very difficult as we have more and more money coming into the sport and we are a bigger organization and managing bigger amounts of money. UTMB has a big responsibility in this growth."
RELATED: Nonbinary Athlete Inclusion and Acceptance in Running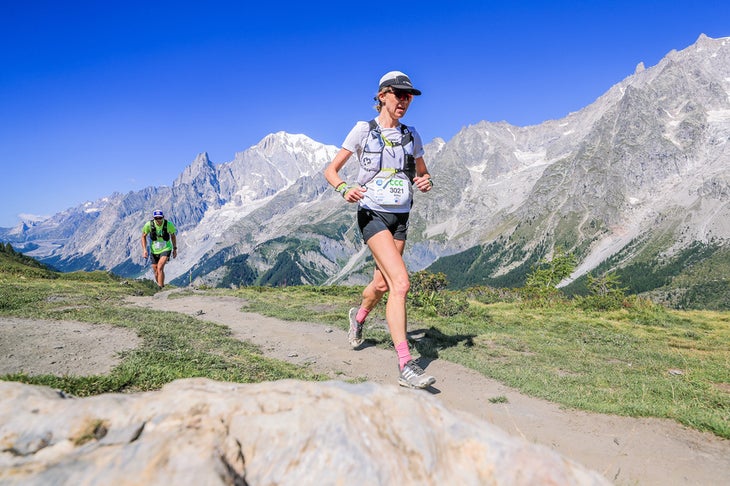 Discussion Continues
"The biggest takeaway for me is that the trail running community and trail runners need to decide what's important to them and choose events that align with that," Nelson said. "Right now, there are so many events that there is going to be something for you, and I'm glad we're having this discussion."
For High Lonesome, Efta believes this is the right move for them right now.
"We've seen growth year after year in the sport for decades, and the fact that we've managed to do that, and that we're still holding onto those really positive core values that this race is built on, is just wonderful to me," Efta said. "I'm confident that if we keep grassroots races and we focus on the core values of bringing people into the sport in a positive way and sharing our love with them for running, that we're going to be okay."