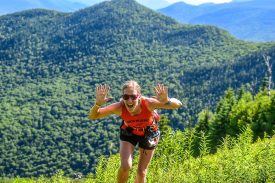 American Trail Running Association Announces 2023 Theme – Endurance Sportswire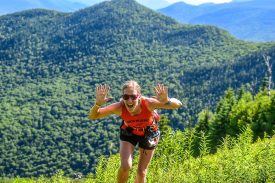 Celebrate Youth on the Trails
January 30, 2023 / Colorado Springs, CO /ENDURANCE SPORTSWIRE/ – This month, American Trail Running Association's (ATRA) board members evaluated our strategy and goals for the coming year and as part of these discussions came up with a theme to guide us over the next 12 months. A theme helps us to generate and focus our programming, and be an inspiration for our Trail News stories and social media content.
For 2023, ATRA's board landed on the theme, "Celebrate Youth on the Trails." The title encompasses not only younger athletes in terms of age, but to also consider and focus on the youthful nature inherent in our sport.
ATRA president Adam Chase said, "We elevate our inner child when we run trails, at least for some of the run. It only makes sense to call attention to that as this year's theme; both the spirit we embrace and introducing the activity to younger runners through ATRA campaigns."
ATRA board member Andy Ames added, "The theme makes me think of all the little kids I see at the trailhead sprinting off or racing each other back. The word youth makes me think of the wonder, awe, and exuberance we all feel when we hit the trail."
This thought is echoed by ATRA secretary Kriste Peoples, "I'm also appreciating the nod to joy, wonder, and awe in the theme!"
With so many ways to interpret the theme, ATRA will certainly have many stories and programs to share in the coming year. To that end, ATRA recently introduced pages specific to youth thanks to a task force led by Max King through USATF Mountain Ultra Trail Council. As part of this project, trail races that are Youth-Friendly are featured. For details, click here.
Another project that ATRA is supporting is The Trail Team, whose mission is to independently support and develop rising athletes into the best professional trail runners in the world through mentorship, skill development, and media exposure. Spearheaded by Andy Wacker, part of the program will be to select six young elite athletes ages 20-30 from a pool of candidates and provide training camps to perfect skills.
Executive director Nancy Hobbs is a fan of the theme, "I was recently on a snowy, wintry run and heard some kids in the distance sledding…remember going sledding as a kid? I sure do and it was fun. I get that same kind of happiness when I'm on the trails. We hope you too celebrate your youth on the trails no mater your age, and we look forward to hearing your stories that reflect and resonate with our theme."
"Celebrate Youth on the Trails" follows our recent annual themes including last year's Trail Running is for Every Body, 2021's Resilience, 2020's Climate Action, 2019's Trail Running Responsibly, 2018's Trail Stewardship: Leaving a Lasting Legacy, and our 2017 theme, Community: Building Trail Running Connections.
####