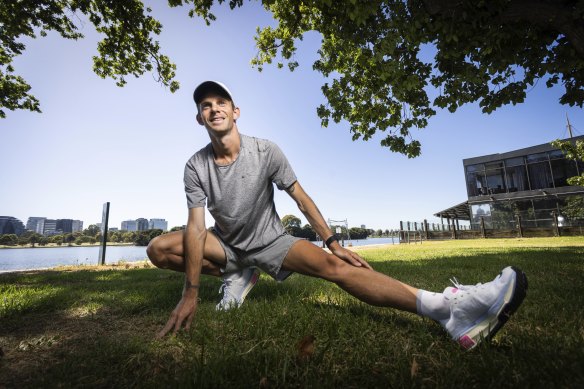 A stitch in time: How Robinson beat mystery ailment to break Deek's marathon record – Sydney Morning Herald
Brett Robinson can handle pain. He runs long distances for a living, and the job description involves training and racing at a pace most of us would struggle to maintain on a bike.
In 2017, for example, the two-time Olympian pushed through a sore leg for a few weeks. Scans revealed he had a bad stress fracture, which impacted him for a year.
So, pain of most varieties is no stranger or obstacle to Robinson, who made the final of the 5000m at the 2016 Olympics.
But for years there was one particular affliction that could – and did – bring Robinson to his knees. The humble stitch.
"It's crazy. I go and see all these specialists and get all these scans, and we still don't really know what's causing it," Robinson said.
"And the scary thing for me is I have to run like 30 kilometres, hard, to get it. I don't really do that in training because it takes so much out of you. So I can do all the things the specialists say – do this strength work, whatever – and I still turn up to the race and I won't know until about 30k if they've made a difference."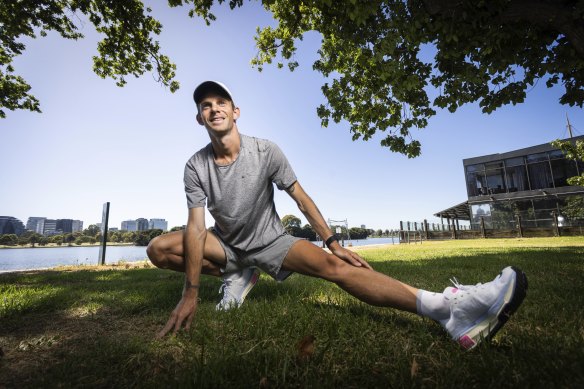 Most people picture remember getting a stitch as a kid, or when trying to exercise when unfit. Most people grow out of them, but adults – and even elite athletes – can still get stitches. And severely.
At the Tokyo Games, having switched to the marathon, Robinson was running strongly until a stitch came on. It was so debilitating the Canberran was reduced to a "jog" and struggled home in 66th place – 14 minutes behind his personal best.
Advertisement
"It is just like [my] top abs are in spasm and just feels so sore," Robinson said. "But at the same I am trying to push, and the harder I push, the worse it feels. It is this thing of going back and jogging until it subsides a little bit, and then trying to push again. And it's a stabbing pain in my abs. It really is debilitating when it is on fully. I can't handle it."
The maddening thing about stitches is that despite how common they are – a quarter of the population get them – very little is known about the condition. Scientists now call it ETAP (excercise-related transient abdominal pain), but there is still no consensus on the cause, or the cure. And not a lot of people even studying them.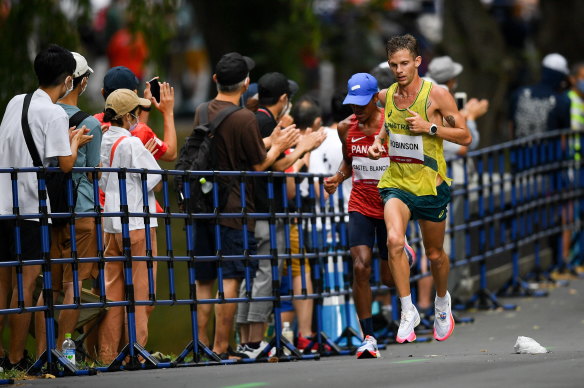 Australian doctor Darren Morton is one of the leading global experts in ETAP, after doing his phD on the problem and conducting over a decade's worth of research on the problem. Morton, who is a professor of the Lifestyle Medicine and Health Research Centre at Avondale University, said the best guess is that the pain arises due to friction from the internal organs on a membrane behind the abdominal muscles called the peritoneum.
It is why stitches are more common after people eat or drink. Morton said there is also evidence sugary drinks can heighten the problem by dehydrating the membrane. Spine curvature in sufferers may also be related.
Morton has heard "every theory under the sun" about how to beat a stitch. Pushing the area, stretching, breathing techniques work for some.
"Some people even swear about putting rocks under their tongue," Morton said.
Robinson was tortured by the mystery as much as the pain, to the point he dreamed about getting stitches and ultimately banned people from talking to him about it near races. After focussing on core strength and back mobility, which didn't help when a stitch came on in the London marathon last year, the 31-year-old tried some advice from an old coach about breathing out when his left foot hit ground, and hard.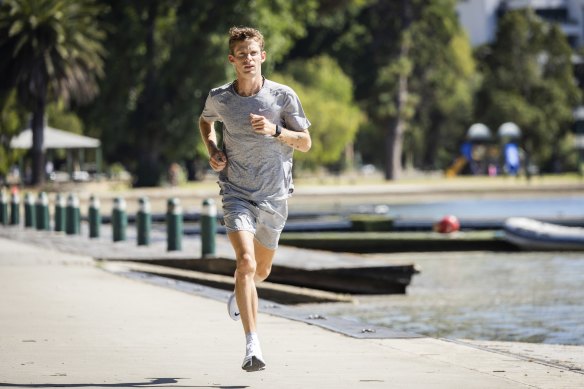 "I had no idea if these things were going to work but the stitch kept going down, and I was able to run the last 10k pretty good there, and I broke 2.10," Robinson said.
"Going into the next race in Fukuoka I was like "OK, I am going to get the stitch, and I am OK with that. I know what to do now." I was so much more relaxed going into Fukuoka. I just knew what to do. I had a bit of a plan."
The 36-year-old Australian record for the marathon was 2:07.51, set by Robert De Castella in winning the Boston Marathon in 1986. Robinson knew if his stitch didn't keep taking minutes off his time, he could threaten the mark.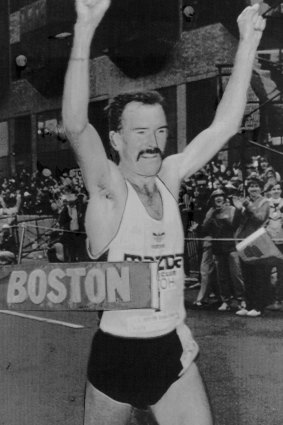 And in Fukuoka in December, the 31-year-old finally broke it. Staring down his stitch, Robinson ran 2:07:31.
Amazingly, 45-year-old Sinead Diver also claimed the women's Australian record later that day with a 2:21:34 in Valencia.
"I knew if I could nail one then I thought I could run something like that. The hardest thing was doing it. It took me eight marathons to figure it out," Robinson said.
It was a huge feat chased unsuccessfully by many, including Steve Moneghetti, who could never top "Deek" in his distinguished career.
Robinson is still adjusting to the fact he now sits above the great De Castella in the record book.
"When you look at what Deek did in his career, he was on top of the world. So it's pretty special I was able to take his record. It stood for 36 years. It is a great record. A lot of people have tried," he said.
Robinson thinks he can shave more time off in the marathon record but his next goal is to emulate De Castella and finish in the top ten of the World Cross Country race, which is being in held on Mount Panorama in Bathurst next month. In nine World Cross Country races, De Castella's best finish was sixth in 1979.
From three attempts, Robinson's best in the World Cross Country is 28th. The race is only 10km – via five laps of an undulating 2km course – so the stitch won't be a problem. The world's best runners will be, though.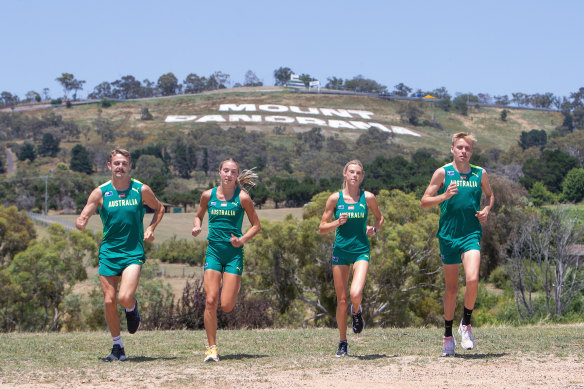 "It is such a good event. The world's best distance runners come out and it's just so hard. These guys are just fast, and you are trying your best to keep up," Robinson said.
"On the track there is more of a tactical approach but cross-country, it is just a toughness event. You have to be really fit, you have to be ready for anything. It can be muddy or snowy or really, really hot.
Loading
"On the track, it is easy to sit off the lead and go past them in the end. In cross-country, you can't do that. Everyone is just running hard, it is a big fitness test.
"People look at a hill and go, I don't want to burn my legs up that. These guys go, 'I am going to charge up that hill as hard as possible, and down it as hard as possible, and then keep going as hard as possible."