Everything I Carried on the Appalachian Trail in 2022 – The Trek
This layout isn't perfect for everyone, but it worked really well for me. I have my initial gear list posted on my profile if you'd like to see how everything changed over the 2,200 miles.
Let's start with the big stuff:
Shelter
4/5 stars
14 oz
$600
Notes: I loved this tent! The DCF material was sturdy and it only got one small hole (repairable with the tape included in the tent). My only complaint was the splashback that occurred under the vestibule and into the cabin. The tarp doesn't quite touch the ground so if it rains hard, expect some drops on you!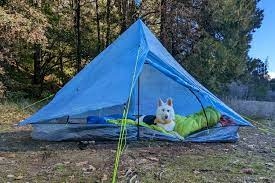 Sleep System
Quilt:
Enlightened Equipment Revelation 10-degree quilt
5/5 stars
24.10 oz
$335
Notes: WARM. Probably overkill in the summer but when it started getting cold in Maine, the "Brrrrr's" were eliminated in this guy. If you have the budget, I would suggest a summer/winter bag or quilt option for your excursion!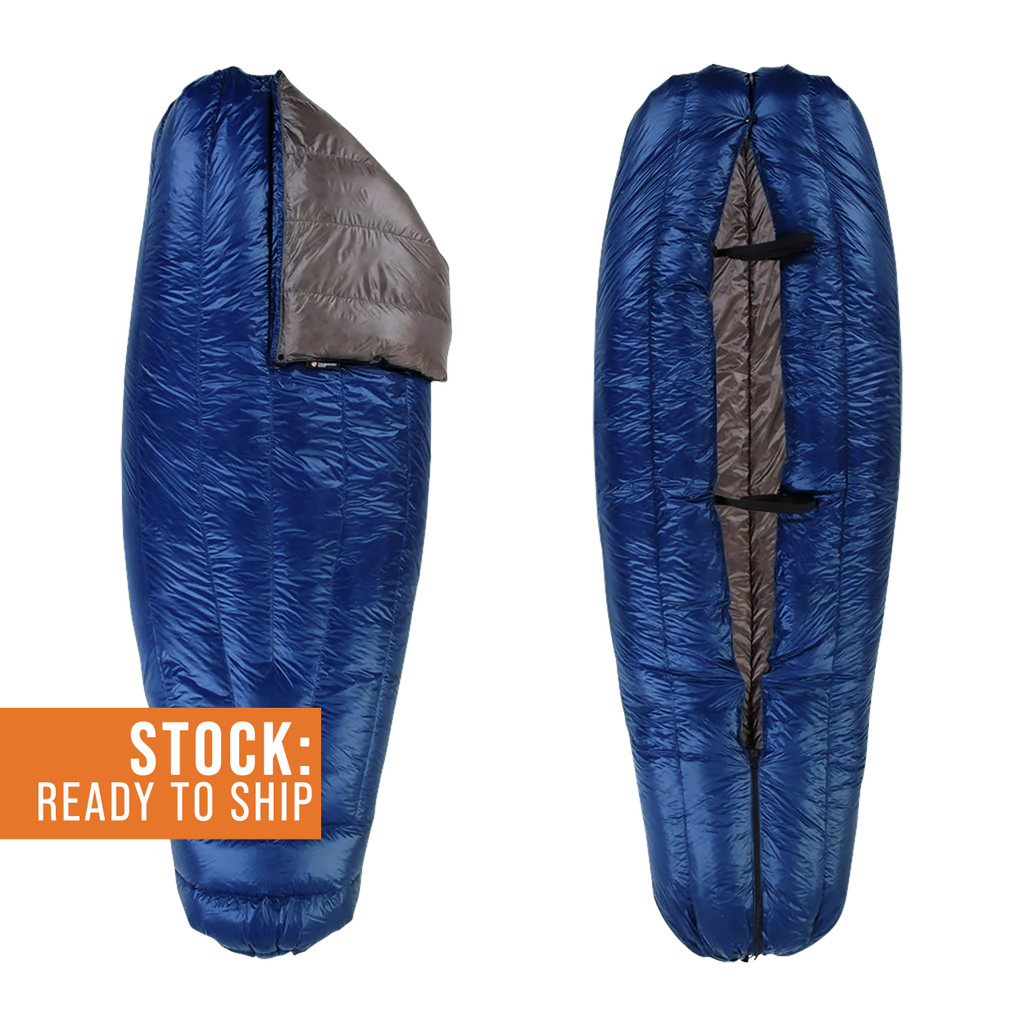 Sleeping Pad:
Nemo Tensor: Insulated – Full-Length
4/5 stars
15 oz
R-Value: 4.2
$200
Notes: This pad is extremely cozy. Probably more so than many other pads that are marketed as "ultralight". The R-value is great and it is super comfortable for side sleepers. The durability of this pad has been questioned by many, though mine got one small hole in PA (where the rocks are the most abundant) though I was able to find it and repair it with tenacious tape.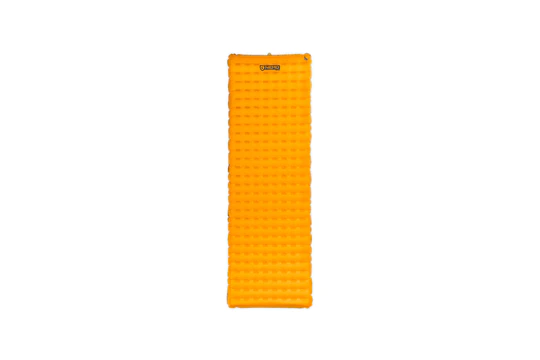 Pack
5/5 stars
33.8 oz
$260
Notes: Not a single hole for 2,000+ miles. Highly recommend it no matter how seasoned or newbie of a hiker you are.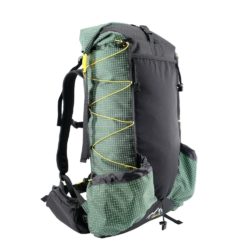 Electronics
Anker Portable Charger, PoweCore Essential 20000
5/5 stars
A WHOPPING 12.2 oz
$75
Notes: She's heavy, but she's worth it if you're creating content like I did. I got about 5 charges a week from this power bank. The bank itself charges in 8 hours if you buy the Anker cord/ wall plug-in!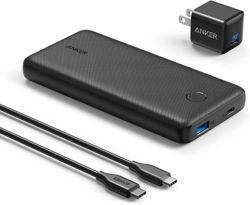 I did also carry a random pair of Bluetooth earbuds. I am unsure of the brand or price, but I got a sport version since my ears are so small, and regular airpods would not have worked for me.
Clothing
Undergarments
4/5 stars
Weight is unknown, but they're light.
$17
Notes: For $17, you really can't go wrong. They lasted 2,200 miles and still have some life left (barely). My only complaint is that the stink does not come out (but did we really expect it to?)!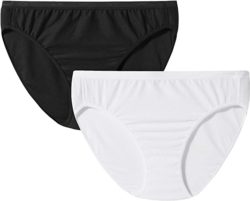 I DID NOT WEAR ANY SORT OF BRA! It was a personal preference for me. Do whatever is the most comfortable for you.
T-shirt
Patagonia Women's Capilene Cool Daily Graphic Shirt
5/5 stars
3.7 oz
$50
Notes: A solid synthetic tee. Did well with odor. The graphic I had on my tee is no longer available.
Shorts
If I could give these more than 5 stars I would
5 oz
$60
Notes: These suckers withstood all the butt-scootin' and fabric-pickin' rocks in the White Mountains of NH. Beautifully done, Patagucci.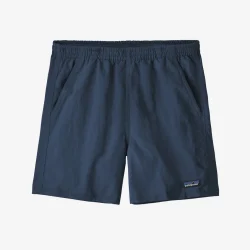 Leggings
Eddie Bauer Trail Tight Leggings – High Rise
4/5 stars
$90
Weight unknown, but kind of heavy
Notes: These were a little overkill for me as far as features go. Lots of cargo pockets which I initially thought I needed but didn't. Only used these a handful of times (including Katahdin) because it was warm enough for shorts most of the time.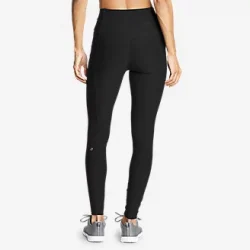 Mid-Layer
Appalachian Gear Co. All-paca Fleece Hoodie
3/5 stars
$165
10 oz
Notes: *Sigh*… I love this fleece, I really do. It's just not durable and gets holes fairly quickly. It stretches a lot, enough to break the fabric. It also smells like an animal, regardless of what the company markets online. I went through 2 of these on my hike because of the durability issue. I washed them as stated by the company and was really easy with them. The fit and style of this fleece are SO cute though! It was cute and warm enough for me to justify buying TWO of them for the whole hike.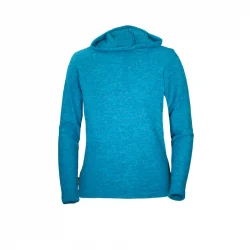 Outer-Layer
Enlightened Equipment Women's Torrid Jacket
5/5 stars
$185
7.8 oz
Notes: Super light, packs down small, and is TOASTY! I trust EE with all of my warmth-related needs. (A multi-use item: Use as a pillow!)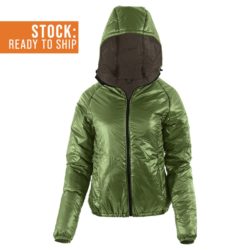 Socks
Darn Tough Women's Light Hiker Quarter Sock
4/5 stars
$21
Weight unknown
Notes: These are the socks to thru-hike in. My two pairs probably have closer to 3000 mi on them, and I only see one tiny hole near the toe seam. My only complaints are that the cushion goes away quickly and they are not very breathable. During the summer, I got pitted keratolysis from the sweat and lack of breathability in these, but they are extremely durable and long-lasting.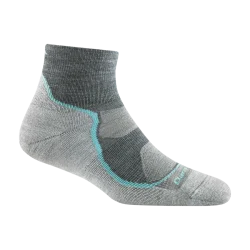 I kept a clean random pair of warm socks with me to sleep in. Just a random pair from Wally World.
Rain Jacket
Outdoor Research Women's Helium Rain Jacket
5/5 stars
$160
5.6 oz
Notes: I stayed dry! The jacket is super light for the price.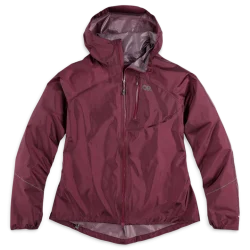 Shoes
Trail Runners
Topo Athletic Ultraventure Pro
10/5 stars
$150
Weight? Who cares these are amazing
Notes: Topo Athletic. You have done amazing things with this trail runner. It's the best of both worlds. You get the nice roomy toe box that is oh-so-important (especially for me) and a nice moderate drop of 5 mm. I can't wear zero-drop shoes nor do my toes like cramped narrow-toe boxes, so this was the shoe for me! These bad boys can last anywhere from 400-600 mi depending on the terrain. You will notice the wear and tear begin at the toe first, and then eventually the sole will start to tear away. Replace them before the sole begins to come off the body.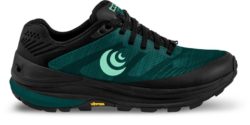 Camp Shoes
Bedrock Cairn Adventure Sandals
5/5 stars
$115
Approx 7 oz
Notes: These are cute and perfect for camp. You could get away with cheaper and lighter (or no camp shoes at all) but the AT is wet and this is a great way to air your feet out at the end of the day. You could thru-hike in the more sturdy versions of these sandals if you are brave, but I don't recommend them for your sole shoe (pun intended) on the AT as the terrain is very rugged.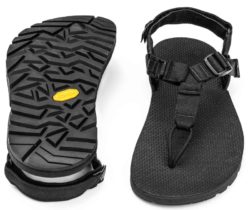 Kitchen
Cookware
I cold soaked my food in the classic Talenti jar covered in AT stickers. I loved cold soaking and will probably continue to use this method in the future.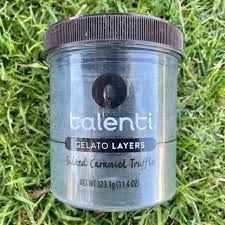 For my spork, I have no idea what brand it is because all the writing was rubbed off of it. It is a titanium spork.
 Miscellaneous
Water Filter
Sawyer Squeeze Water Filtration System
4/5 stars
Around $30
Notes: My only complaint is that eventually, backflushing won't be enough. These can clog up after some time and no amount of back flushing will fix its low flow. I went through 2 on the AT. However, it will attach to Smart Water Bottles and most bladders!
Trekking Poles
Black Diamond Trail Ergo Cork Trekking Poles
$137.88
1lb 2oz
Notes: Went through 2 pairs, but the first pair I had used on other hikes. PA was the ultimate sacrifice for the first pair and the second is still sitting in my closet!

Rawlogy Travel Cork Massage Ball
$12
0.7 oz
Notes: A great luxury item! Not necessary but REALLY nice when your feet and calves are feeling extra sore.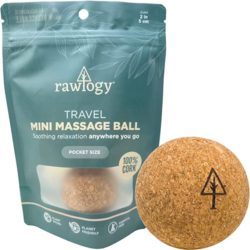 These items are just general things I needed for hygiene and such. I'm not adding weight or brand as everyone needs these items and the brand/weight varies on resupply options and your local stores
Nail clippers
Hairbrush/mirror compact
Tweezers
Chapstick
Mini toothbrush (you can get one for free with any purchase from https://www.garagegrowngear.com/ )
Floss
Baby wipes
Retainer w/ case
Charging cord/ wall plug for my phone
Bandanas (Used one to clean cookware and another as a pee rag)
Buff (I carried my The Trek branded one!)
Ball cap
Tenacious Tape
KT Tape
Many sorts of blister mitigation tape/skin
Affiliate Disclosure
This website contains affiliate links, which means The Trek may receive a percentage of any product or service you purchase using the links in the articles or advertisements. The buyer pays the same price as they would otherwise, and your purchase helps to support The Trek's ongoing goal to serve you quality backpacking advice and information. Thanks for your support!
To learn more, please visit the About This Site page.