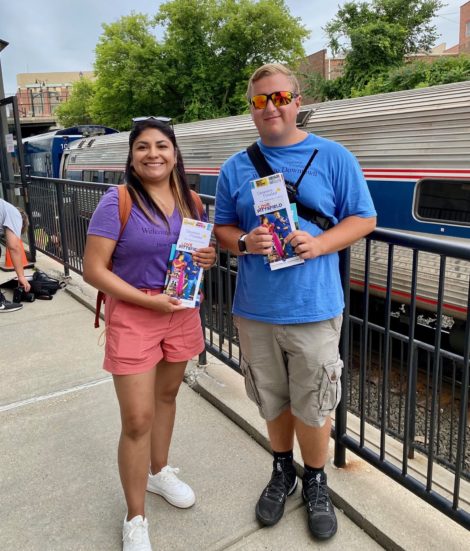 BUSINESS MONDAY: Perspectives—A review by 1Berkshire of the … – theberkshireedge.com
Editor's note: Kevin Pink is Deputy Director of Economic Development at 1Berkshire
With the book officially closed on 2022, it's a great time to review a number of important economic developments. The past year was a year of returns. We saw it at reunions with friends and colleagues. We've seen it in the return of beloved community events like Great Barrington's Memorial Day Parade, Pittsfield's Fourth of July Parade, and North Adams' Eagle Street Beach Party. In a similar vein, tourism picked up right where it left off as travelers resumed "revenge travel" in earnest. Berkshire County's sidewalks, lodging venues, shops, and restaurants were again full of visitors eager to experience all the region has to offer. While official 2022 tourism impact data from the Massachusetts Office of Travel and Tourism (MOTT) won't be released until late this year, anecdotes indicate the region was in full swing during the heart of tourist season. 
Recently, MOTT released tourism impact data for 2021, and it was good news. The total Berkshire economic impact of tourism was $900 million, with over $610 million in direct visitor spending and more than $52 million in state and local tax receipts. As you might expect, these numbers represent roughly 50 percent increases from 2020. Additionally, the Town of Lenox reported a projected revenue of nearly $4 million in the current fiscal year, lending further credence to the feeling that 2022 was a robust year for Berkshire tourism. 
At the beginning of the year, 1Berkshire launched its refreshed its travel planning site berkshires.org. The site saw record visitation in the summer months.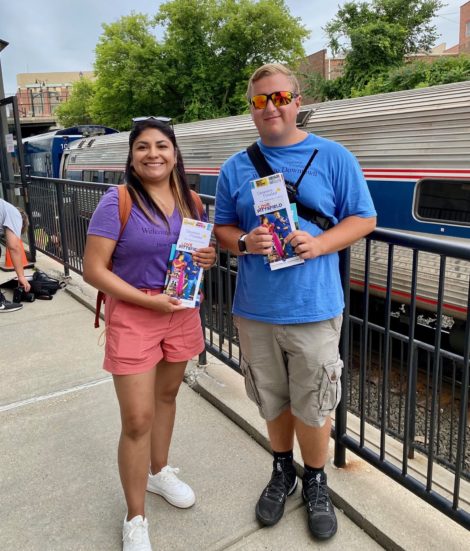 Visitors from the greater New York City area had a new way to travel in '22 courtesy of the Berkshire Flyer. Twice delayed by the pandemic, the train finally left the station (literally, departing Penn Station) on July 8. It arrived in Pittsfield that evening to great fanfare in the form of Amtrak and local government officials, local media, and ambassadors from Downtown Pittsfield, as well as family and friends waiting to greet passengers.
Through Labor Day, the Flyer carried New Yorkers to the Berkshires with mostly positive feedback. Commonly registered drawback focused on the schedule—travelers would have preferred to stay in the Berkshires longer. We can certainly relate. The Flyer returns this summer and will offer two extended weekends—July 4th and Columbus Day —during which travelers can enjoy two full days in the Berkshires before a Monday return. 
There's certainly much to attract visitors to the area courtesy of the creative economy, which was alive and well in 2022.  Barrington Stage Company, Berkshire Theatre Group, Jacob's Pillow, Shakespeare & Company, Tanglewood, and many other performing arts organizations presented a full slate of programming alongside beloved cultural assets like The Clark Art Institute, Chesterwood, MASS MoCA, Norman Rockwell Museum, and Williams College Museum of Art. We know these organizations have not fully recovered from pandemic losses, but we are thrilled to see them open and moving bravely into the future.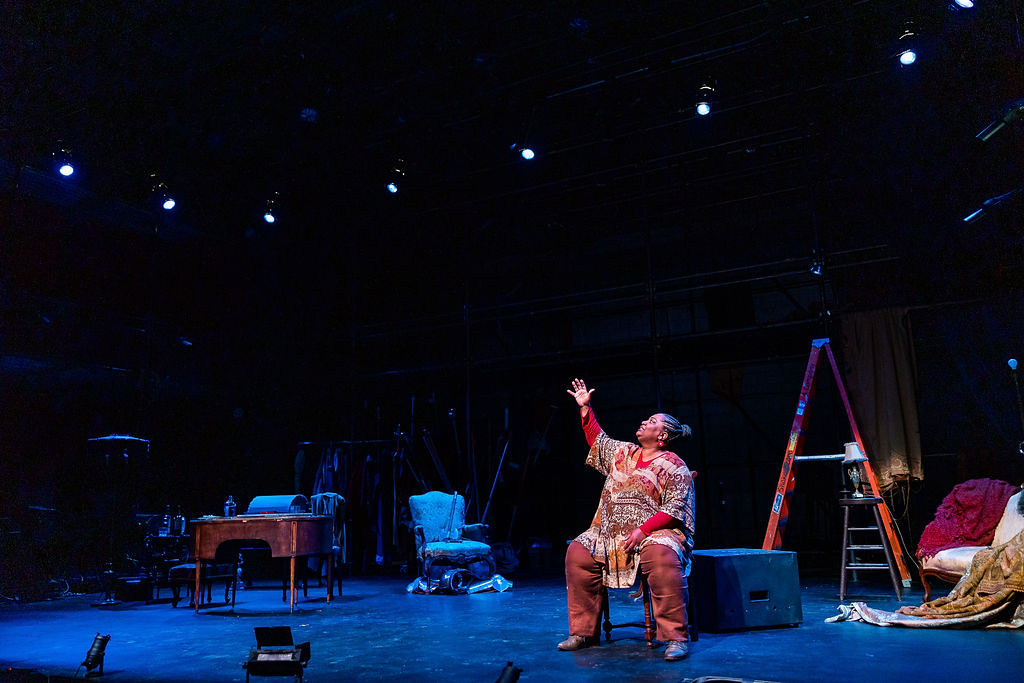 Outdoor recreation, a key facet of the Berkshire economy during the pandemic, continued to be an important asset. Early in the year, Bousquet Mountain in Pittsfield reopened for skiing after an extensive makeover, complete with a new 15,000-square-foot-lodge, an upgraded snowmaking system, additional beginner terrain, and an expanded tubing area. In May, the newest section of the Ashuwillticook Rail Trail opened to walkers, runners, cyclists, and rollerbladers. This addition expands the trail to a total of 12.2 miles, running from Pittsfield to Adams.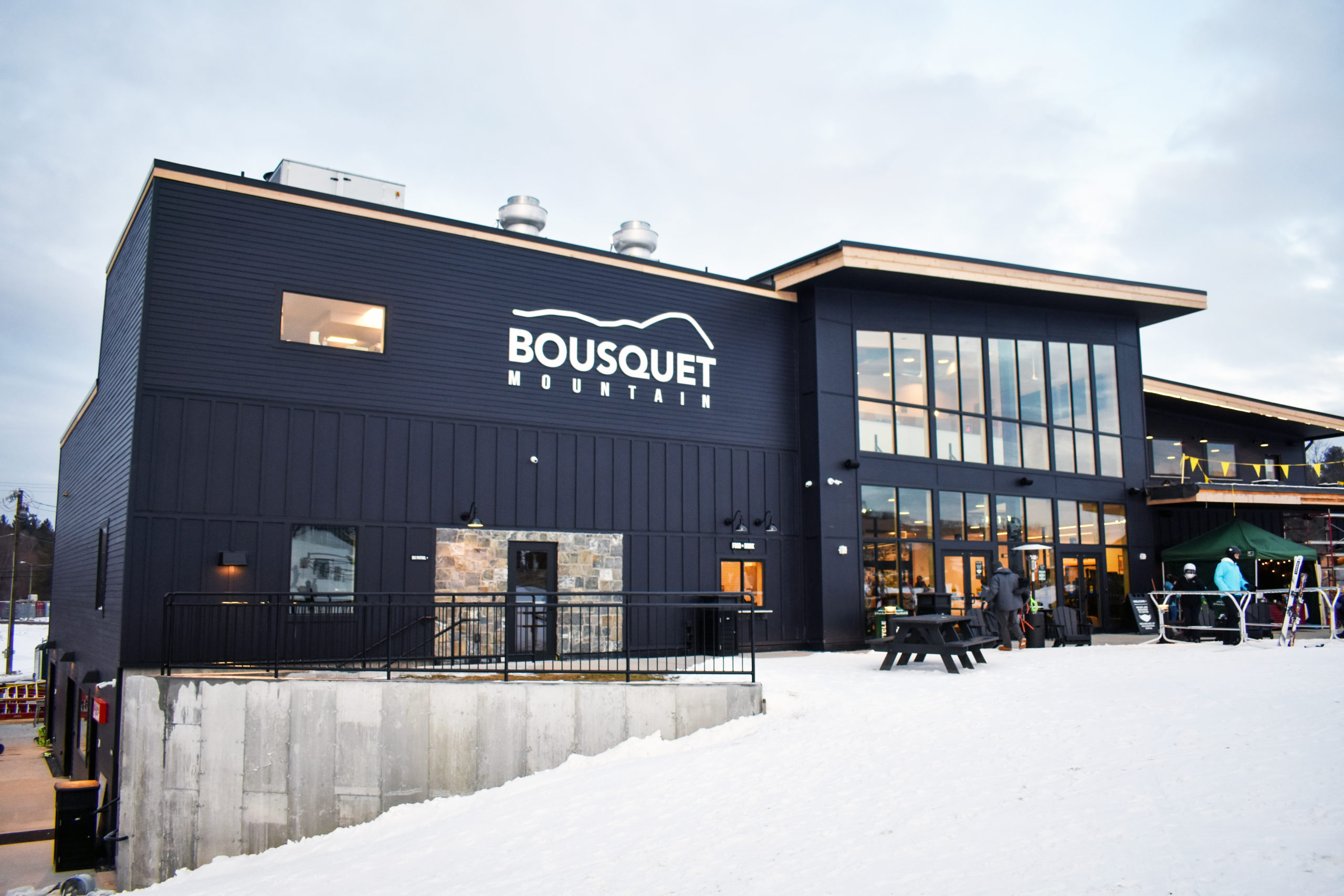 In a long-awaited development, Adams contractor Souliere & Zepka began construction on the Greylock Glen Outdoor Recreation Center. This net-zero building will include classrooms, an outdoor recreation equipment retail/rental shop, and a café, and will be the centerpiece of an evolving project that pays off on decades of dreaming and advocacy.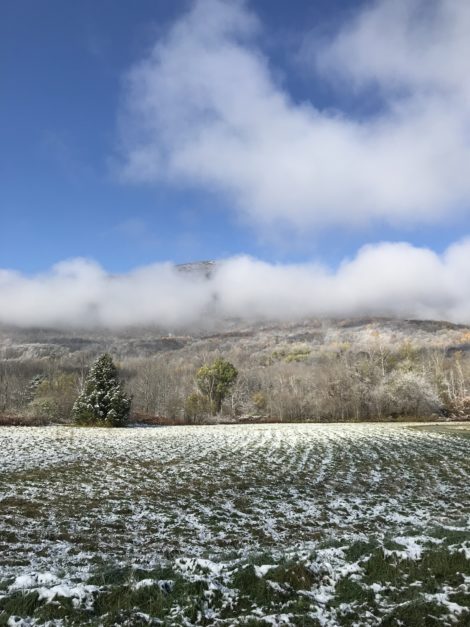 In November, Berkshire Natural Resources Council (BNRC) opened its new Whale Rock Trail on Route 23 in Great Barrington (across from Koi Restaurant), simultaneously releasing its "Everybody Can Hike!" resource with tips for how to enjoy free hiking trails throughout the region.  
Outdoor recreation continues to draw visitors who contribute to the regional economy by staying, shopping, and eating in the Berkshires. Alongside direct patronage of our mountain resorts, golf courses, and other outdoor-focused businesses, this offers an important indirect impact as a direct result of the embarrassment of natural riches the Berkshires enjoys.   
Speaking of economic impact, 2022 was a strong year for money flowing into the region, headlined by $13 million in funding being announced for projects through the Commonwealth's Community One Stop for Growth program, including $800,000 for the Adams Theater in Adams, $3.2 million for construction of infrastructure to support affordable housing in Great Barrington, and $3 million to support redevelopment of former GE land in Pittsfield.
Additionally, Great Barrington nonprofit Clinton Church Restoration received $117,000 from MassDevelopment and the Mass Cultural Council to complete architecture and engineering plans for the W.E.B. Du Bois Center for Freedom and Democracy.  
Berkshire Agricultural Ventures raised over $100,000 to support its Market Match Fund, which matches customers' SNAP benefits at farmers' markets, helping families gain access to healthy local food. Late in 2022, a group of regional organizations launched Berkshire Funding Focus to support Berkshire County municipalities, non-profits, schools, and small businesses seeking federal and state funds for pandemic-related recovery and rebuilding, and building long-term organizational and sector capacity. For our part, 1Berkshire was thrilled to be a conduit for over $600,000 in state funding to projects across the region in our capacity as the Regional Economic Development Organization. Projects included wayfinding signage, downtown beautification, non-construction storefront improvements, and a business pop-up pilot program that activated empty downtown retail spaces to be inhabited by small start-up businesses. 
Last year was also a positive one for local entrepreneurship. Entrepreneurship for All (EforAll) Berkshire County took a total of 28 small businesses through its spring and fall Business Accelerator cohorts, which includes an intensive 10-week course in launching and operating a business and being paired with experienced mentors for ongoing advising. EforAll continued to host informative Deep Dive webinars and inspiring Pitch Contests. (Applications for EforAll's spring cohort are open until 1/25, so don't wait to apply!) EforAll partnered with 1Berkshire on a number of initiatives, notably August's Small Business Resource Expo. This inaugural event earned rave reviews and brought nearly 200 people to the Stationery Factory in Dalton for networking, sharing, and learning, as entrepreneurs met and mingled with organizations that support small businesses. Stay tuned for information about this year's Small Business Resource Expo!  
1Berkshire, in partnership with Berkshire Regional Planning Commission (BRPC) and with funding from the US Economic Development Administration, was thrilled to offer technical assistance workshops on topics such as digital marketing, crowdfunding, branding, avoiding pitfalls in starting a new business, and women- and minority-owned business certification. We offered nearly 200 free business consultations (click here to sign up for yours), and resumed hosting in-person Entrepreneurial Meetups. These networking events are open to all entrepreneurs and take place at established businesses throughout the Berkshires. This year, Meetups were hosted by Ward's Nursery & Garden Center (Great Barrington), Juice N' Java (Dalton), Shire Donuts (Adams), Robin's Candy Store (Great Barrington), Berkshire Cider Project (North Adams), Turner Hill Malting Co. (South Egremont), Berkshire Mantiques (Lanesborough), Soma's Aromas (Pittsfield), and Community Access to the Arts (Great Barrington). If you want to meet your fellow innovators, join us at 4:30 pm on Tuesday 1/31 at the Anahata Schoolhouse Yoga and Wellness Center in Adams.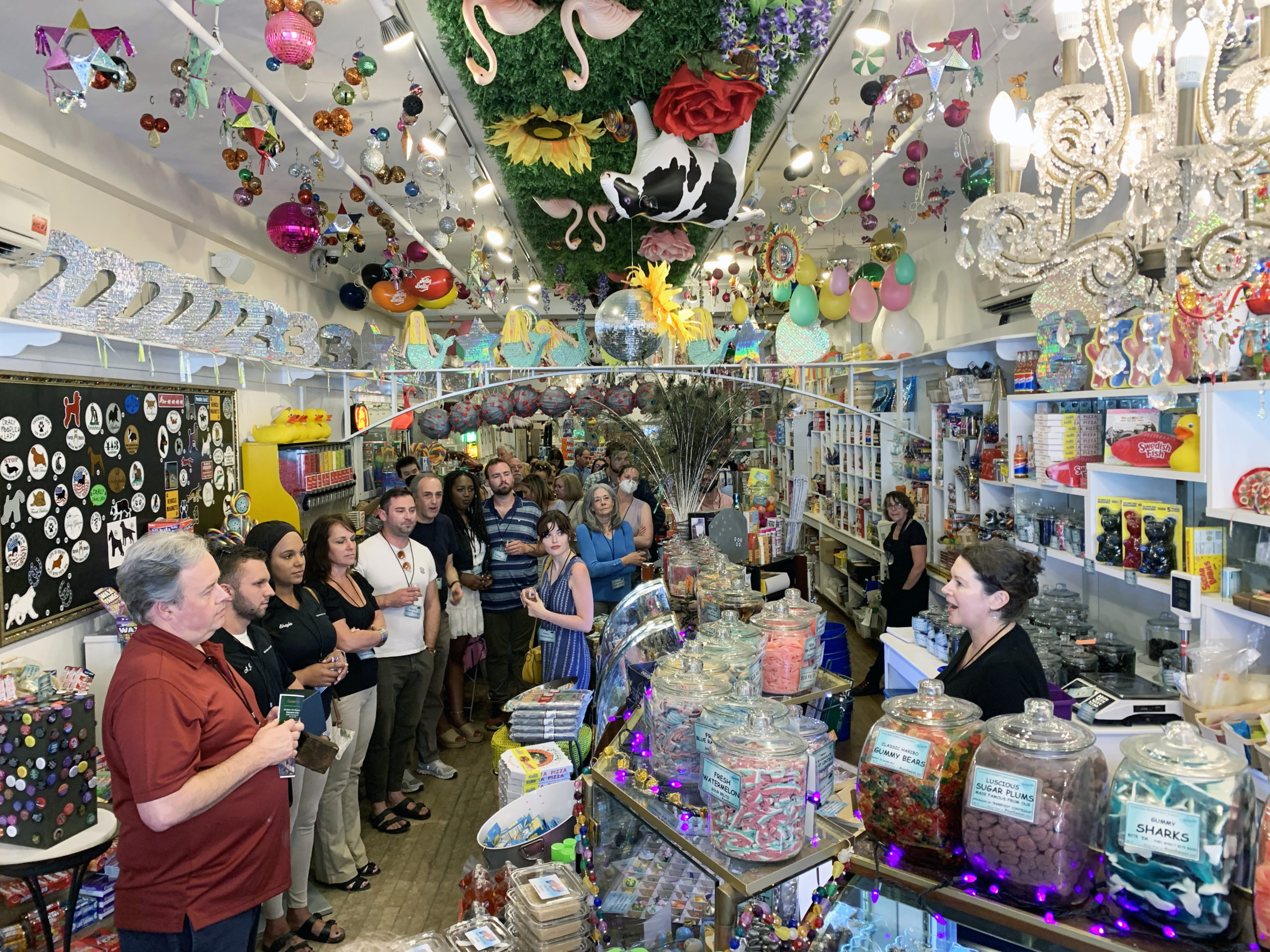 What's more, 2022 offered reasons to be optimistic even about one of our region's persistent challenges—the ongoing housing crisis. While there is still much work to be done, we saw a number of promising developments. In the spring, 1Berkshire, BRPC, Berkshire Housing Development Corporation, and a number of other key partners, released "A Housing Vision for the Berkshires" to examine key challenges related to the creation of additional housing and make recommendations for addressing these challenges. Berkshire County remains in serious need of housing, from affordable to middle-income options. We are encouraged by a number of projects proposed, begun, or completed last year. Alander Construction purchased Great Barrington's Mahaiwe block for housing development. Construct, Inc.'s purchase of the Windflower Inn will provide additional temporary, shared housing beginning this month. Construct also recently purchased the former Cassillis Farm estate in New Marlborough with plans to turn the mansion into 11 affordable and low-income units ready for occupation in 2025. Berkshire Housing Development Corporation plans to build a 28-unit supportive housing building on West Housatonic Street and at the Zion Lutheran Church in Pittsfield. 
The housing crisis is multifaceted and no single project is the answer, but with novel approaches and advocacy from stakeholders across the board (from developers to business leaders, and from elected and municipal officials to private citizens), we can make progress toward parity. Indeed, 2023 can be the year you get involved! One major challenge to housing development is public opposition, often based on misinformation and concern about the unknown. We encourage you to learn and support these initiatives and participate in open forums. Let this be the year you help your neighbors find their way home.  
Finally, it would be a mistake to end this column without recognizing that innovation is alive and well in the Berkshires. In July, the US Department of Commerce announced it was awarding approximately $1 million in ARPA (American Rescue Plan Act) funding to the Berkshire Innovation Center (BIC) to develop a Manufacturing Academy, an industry-led collaboration supporting technology bootcamps, access to new technologies, a regional apprenticeship program, and a shared pool of online training content. CanCode Communities launched its first Berkshire cohort, working with the Massachusetts College of Liberal Arts to equip participants with skills in front-end web development. This spring, the Tech Impact Collaborative (comprised of 1Berkshire, BIC, and Osher Lifelong Learning Institute at Berkshire Community College) released the "Digital Economy Ecosystem Assessment Report" in partnership with the Center on Rural Innovation. This report, incorporating feedback from a number of key stakeholders, offers a strategic scaffold for digital and tech-enabled economic growth in the Berkshires. This work is in service of supporting the Berkshires' transition to the economy of the future. Keep an eye out for additional news on this topic. 
The Berkshire economy ended 2022 largely on a high note. As COVID-19 becomes increasingly more manageable, we will continue to return to normalcy. Some things we missed have come back, and will continue to do so. We have undoubtedly faced losses—loved ones, beloved businesses, and "the ways we used to do things." We have also seen gains—new residents from other places have brought with them ideas, energy, businesses, and passion for the Berkshires. New shops and restaurants have opened to replace those we have lost, and new opportunities have materialized. Year 2023 brings with it a chance to build the Berkshires we want to live and work in. Pursue your dream job. Register for a training program. Start the business you've been thinking about. Volunteer. Collaborate. Learn. Join us as we lean into the promise of another year of hard work toward a better tomorrow. We at 1Berkshire look forward to working with you in the year to come.